Madison is probably best known for the University that resides within its city borders, but there's far more to it than academia. Those who find themselves studying here can rest assured that there is plenty to do outside of academia and law. This is a city that has been noted for everything from the arts to their food while winning many awards along the way. In the recent past, Madison has been named the best city to live in America while also ranking in the top ten for young entrepreneurs and in the top ten for tech growth. Madison is home to several large corporations, and also hosts regional headquarters for tech giants like Google and Microsoft.
In the food scene, Madison boasts several restaurants with James Beard Award-winning chefs. For those who would want to catch a show after dinner, there is no shortage of venues or theaters. Madison has also been praised as the fittest city in America, and it is no wonder as there are plenty of scenic views spanning from lakes to hiking trails. Even though Madison is relatively small geographically, it sure fits in a whole lot in a small space. And because it is a town with so much opportunity, it is a great place for an aspiring law professional to try to plant some roots. It pays well, too: lawyers in Madison earn about $100,000 a year on average.
For those with aspirations of a career in law, it is a great city to be in, as it is the capital of Wisconsin. The University of Wisconsin is one of the most prominent schools in Wisconsin and is also the state's largest employer. While it is a large school, that doesn't mean that getting in is easy. This is especially true for the law school. At the University of Madison, less than 50% of applicants will gain admission. Your previous academic performance will go a long way into getting you into UW-Madison Law, but it isn't the only thing that the people at admissions will be checking; they also heavily weigh your performance on the law school admission test, or, the LSAT. Numbers from previous years show that to gain admission to this law school, you will want to be in the 75th percentile or better of test-takers.
The LSAT is already stressful enough as it is, so shooting for such a high score may be especially daunting. However, it is not an impossible test. With focused studying and the right prep course, you can go into the LSAT with confidence and a strategy.
Finding the right LSAT prep course is stressful in its own right. There are so many options available that it can be hard to know where to even begin looking. On top of how many options there are, there are so many different types of LSAT prep courses. How do you know which one is right for you? This will be determined by several factors that will be addressed in this article, including your budget and where you would prefer to do your LSAT prep.
Our experience with LSAT prep should be able to help you more easily make a choice that you are comfortable with when choosing an LSAT prep course. Before we go into details, though, there are several things that we think of as requirements when it comes to LSAT prep. Those things are:
Actual LSAT questions from years previous.
Detailed video/in-person explanations of the types of questions you'll receive.
A sliding scale for pricing.
A support system to help you with your prep even when you are not in class.
Online vs In-Person LSAT Prep Courses
There are a bunch of factors that come into play when going through the process of deciding which LSAT prep course to take. The first and maybe the most important thing to think about is where you are going to be taking your prep course. Traditionally, LSAT prep courses are held in classrooms with other students and an instructor. Sometimes these courses are held at universities, while other times they are held in private learning centers.
However, with modern technology, online courses can be every bit as useful as in-person courses. With so much information available on the internet, the number of resources you'll have is just about the same. So, what are the differences between the two? Let's take a look.
Those who prefer the traditional setting will want to take their courses in-person. In these courses, you will be placed with an instructor who is well versed in the LSAT, plus a classroom of peers. These courses generally meet once or twice a week for around two months. Most commonly, in-person courses teach several phases of the LSAT, from the content to the test-taking strategy. Outside of the classroom, you will have plenty more resources for support and further studying. This is normally in the form of video lessons and email support. There are online courses that attempt to replicate the feel of an in-person course, but they are met with less than stellar reviews. These courses are less expensive than in-person courses, but still very expensive.
This brings us to the downsides of in-person courses. If you decide to take these as opposed to online courses, you will want to make sure you are fully committed. Not only will you have to show up, but these courses are very expensive, sometimes prohibitively so. With the advancement in technology and online courses being what they are, the case for in-person courses gets harder to make each passing year.
There are several reasons to choose to do your LSAT prep online. Those who prefer flexibility will find it with online prep courses. These courses are generally taught through video lessons, which gives you the ability to start and stop your prep whenever you would like. On top of that, you can do your studies wherever you want. This is especially great for those with families, those who are working full-time jobs, or those who are managing to do both. People who prefer learning at their own pace will also be comforted by online courses because you won't have to deal with the stress of falling behind or the boredom of getting ahead of the rest of the class.
The downside to these courses is that you won't have the same face to face interaction with an instructor, but you will have plenty of material to go over, plus support on the other end of your email address. Along with offering maximum flexibility, these courses are much less expensive than in-person classes.
Whether you choose online courses or in-person courses, you will want to make sure that your course offers practice exams. These practice exams are the best way to see how you stack up against the LSAT going into your exam date. It is very rare for a course not to offer these, and we think it is a huge red flag if a course doesn't. Different courses will administer these in different ways, as some space them out, while others give you unlimited access to take at your leisure. These are also great for preparation because the practice exams are LSATs from previous years.
Pros of an In-Person Course:
In-person resources such as teachers, books, and peers.
A structured system that goes at a specific pace, allowing you to focus on one thing at a time.
Take practice tests in a realistic environment.
Pros of an Online Course:
Make your own schedule.
An expansive list of readily available resources.
Less expensive than In-Person.
Personalized problem-solving.
Take as many practice tests as you want.
The Best Online LSAT Prep Courses in Madison

LSATMax LSAT Prep Course
Your secret weapon for getting accepted to the law school of your choice, the LSATMax online LSAT prep course from TestMax, is guaranteed to raise your scores. For a reasonable one-time fee, you'll get instant access to a huge arsenal of tools to help you prepare for the exam on your own time. With countless five-star reviews across TrustPilot, Google Play, and the Apple App Store, LSATMax is clearly the best online LSAT course available.
What makes LSATMax the best online prep course for any pre-law student looking to max out their LSAT scores? First, because it's available on both web and mobile, you will be able to access your course materials at any time. Next, unlike many online courses that use practice questions written by so-called experts, LSATMax only uses actual questions that have appeared on the LSAT. Your membership gives you access to up to 9,000 questions.
There are three LSATMax course packages available. All three contain the full LSATMax course catalog with over 100 hours of video from instructors who have all scored in the 99th percentile on the LSAT themselves. You'll also have opportunities to get personalized help from our instructors via real-time chat, message boards and scheduled office hours Q&A sessions. All students can also access their sample questions using LSATMax's digital LSAT simulator for an authentic experience that replicates and gets you ready for the real LSAT.
Course Packages Available:
All LSATMax packages contain the full course catalog and a subscription to LSAT Prep Plus which gets you access to every LSAT practice exam available from the LSAC. You can choose between 3 flexible packages that give you access for the length of time you need to study for the LSAT.
LSATMax 60: This package gives you 60-day access to the full LSATMax course. It is great for students who have a shorter amount of time to study before their exam or who only need to raise their score a few points.
LSATMax 180: This 180 day access package is designed to fit the needs of most students by giving access to the course for longer than the average time spent studying for the exam.
LSATMax 365: This package is the best value for those who have a longer time frame to study for the exam or need to raise their score as much as possible.
No matter which package you choose, TestMax offers 0% financing for up to a full year through Affirm. Remember, the earlier you begin preparing for the LSAT, the higher your scores will be.
Pros:
Get instant access to flexible packages and pricing
Guaranteed to boost your LSAT score or your money back
Interactive instruction with real LSAT experts
Digital LSAT simulator for 100% realistic test experience
---

Velocity LSAT Prep
Founded by two friends who met in college, Velocity LSAT Prep promises to help students "kick the LSAT in the face." Behind the irreverent style is plenty of substance with in-depth explanations of over 9,000 authentic LSAT questions from previous tests. There is also a series of videos available that explain a wide variety of theoretical concepts that will appear on the test. Each membership lasts eight months. There's a lot of quality material in Velocity's LSAT online prep course, but the pricing is somewhat confusing. This is in part because the practice questions must be purchased separately, so costs can get out of hand pretty quickly.
Pros:
Explanations for thousands of authentic LSAT questions
Cons:
Only accessible for 8 months
You must purchase the practice questions separately
---

Manhattan Prep
https://www.manhattanprep.com/
Like most of the online LSAT prep courses in this list, Manhattan Prep has instructors with very impressive credentials. With over 20 highly qualified instructors to help you prepare for your LSAT, Manhattan Prep is focused on in-person test prep, but their "LSAT Interact" self-guided prep course is a viable option for students looking to prepare for the test on their own time. With over 60 hours of video lessons included, you'll also get access to lots of practice tests. There is also an option to upgrade your membership to include 1-on-1 tutoring.
Pros:
60+ hours of LSAT training from qualified instructors
Cons:
Does not track your performance on practice tests
Course enrollment lasts 6 months, but can be extended for a fee
---
The Best In-Person LSAT Prep Courses in Madison
TestMasters:
Address-Madison Concourse Hotel & Governor's Club, 1 West Dayton Street, Madison, WI 53703
Phone Number-(608) 257-6000
Link-https://www.testmasters.net/Lsat-Prep-Courses/wisconsin-madison
Why they are a good choice
TestMasters curriculum was formed by Robin Singh, the world record holder for most perfect scores on the LSAT, so you know you are in good hands. They apply the same level of excellence to their instructors, as they only hire people who score in the 98th percentile or better. With these courses, you'll get 60 hours over classroom time, plus an extra 100 plus hours of video instruction. Here, you will also have access to every question that has ever been on the LSAT. TestMasters in Madison is located right outside of the Wisconsin State Capitol.
Get Prepped
Address-University of Wisconsin – Madison, 975 Bascom Mall, Madison, WI 53706
Phone Number-1-800-321-7214
Link-https://www.getprepped.com/omaha-lsat-prep-lsat-tutor/
Why they are a good choice
Get Prepped offers an an excellent small-scale course conveniently located on the UW-Madison campus course. They offer intenstive one- or three-weekend crash courses designed to rapidly prepare you for the LSAT. Their library of materials is much smaller than most LSAT prep courses, but they have excellent instructors and the smallest class sizes in the business, plus a score-increase guarantee for repeat test-takers.
Kaplan Test Prep:
Address-Madison Kaplan Center, 315 B West Gorham St., Madison, WI 53703
Phone Number-(800) 527-8378
Link-https://www.kaptest.com/study/locations/lsat/madison/wi/
Why they are a good choice
Kaplan is notable in that it is arguably the biggest test prep firm in the United States. They partner with several universities and can be found in more cities than any other test prep company. While they are found in most major cities and college towns, they are not stretched thin for resources. Those who take Kaplans in-person courses can expect an in-depth classroom experience and support out of the classroom that goes above and beyond. This includes video lessons and even an on-demand channel with extra learning tools for your preparation. Kaplan in Madison is located one block over from the Orpheum Theater.
The Best Law Schools Near Madison
Interested in going to the best law school near Madison? See the best law schools in Wisconsin.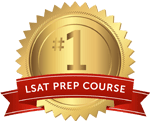 Get the #1-Rated LSAT Prep for free.
Try Risk Free
✓ No card required
✓ 1 minute setup