Santa Ana is part of the Orange County area in California, which also includes Irvine and Anaheim. The New York Times has called Santa Ana the "face of new California" because of Latino influence in all facets of city function. The proximity to Los Angeles is attractive, but there is so much to see and do in this Southern Californian city itself, too. Not only is this a great place to visit, but a great place to live and raise a family, as Santa has been ranked as high as the fourth safest city to live in America.
Students will also be drawn to Santa Ana because of the schools within its borders and proximity to schools in the Greater Los Angeles Region. Law students and aspiring law professionals will be drawn to the Old Orange County Courthouse, an officially recognized California Historical Landmark. And there's plenty to do outside of the law, too. The Chiarini Fountain is a landmark to recognize Santa Ana as the creative heartbeat of Orange County, which also houses the Artistic Village, home to studios, theaters, galleries and several restaurants. There are several events in the city of Santa Ana that are of interest as well, including the 1st Saturday Downtown Art Walk and the Patchwork Craft Fair. Another reason an aspiring law professional might be attracted to Santa Ana is the pay: the average salary for a lawyer in Santa Ana is around $125,000 per year.
A law school hopeful will find plenty of options in this area as well. Trinity Law School is among them, and while it isn't accredited by the ABA (American Bar Association) it is accredited by the CBE (Committee of Bar Examiners of the State of California), so a degree there will allow you to practice law in California. This is only one of many options in the Orange County and Los Angeles area, as some of the top law schools in the nation make their home in Southern California.
While there are many options in the area, that doesn't mean that any of them are easy to get into. Because of the popularity and the academic excellence of these schools, they are highly competitive and very selective when it comes to admissions. Those looking to attend school at one of these universities will need to have a history of academic excellence, but that isn't the only thing that admissions will be looking at. To have the best chance of getting in, you will want to score highly on the law school admission test, known as the LSAT. The LSAT is a towering exam, stressing out aspiring law students for decades. While the difficulty of the LSAT is not a myth, there are ways to mitigate the stress going into the exam.
To properly prepare for the LSAT, you'll want to take an LSAT prep course. This is another step in the process of getting into law school, and one that might add extra unwanted stress. With modern technology and the vastness of the internet, finding an online LSAT prep course can be a daunting proposition. Even knowing where to start looking can be a task in itself. There are so many different types of prep courses out there, so how do you know which one is right for you?
In this article, we will go over what you can expect to find in your search for an LSAT prep course and what type of prep course might be best for you. With the information provided here, you should be able to more easily and confidently choose the right course for you. Before we go over specifics regarding LSAT prep courses, there are a few things that we deem necessary for any prep course. Those things are:
Actual LSAT questions from years previous.
Detailed video/in-person explanations of the types of questions you'll receive.
A sliding scale for pricing.
A support system to help you with your prep even when you are not in class.
Online vs In-Person LSAT Prep Courses
When you are deciding which LSAT prep course to go with, there will be a lot of factors to keep in mind. One of the most important of these factors is where you will take your LSAT prep courses. Considering the amount of time you will be spending on your studies, you want to make sure you are in an environment suited to your needs. The two options you'll have regarding location will be online or in-person. The common thought is that you can get the most out of in-person courses, but this isn't necessarily true. These days, online courses can offer the same amount of resources and support. There are differences between the two which could shape how you make your decision.
Those who prefer sitting in a desk and looking at a blackboard will want to go the route of in-person LSAT courses. These courses are typically done in sessions that last two months and meet once or twice a week. When you are enrolled in an in-person LSAT prep course, you will be placed in a classroom of peers. This is one of the perks of an in-person course, because you can use your peers as added support and resource. You will also be placed with an instructor who is well versed in the LSAT. These courses typically come with support outside the classroom in the form of on-demand video lessons.
When it comes to in-person courses, there are downsides. These courses can be very inflexible when it comes to scheduling, so you will want to make sure you have the time and can commit to that time for the duration of the course. These courses are also very expensive. When you take these factors into account and consider how in-depth online courses are, it is hard to make the case for in-person courses.
There is a lot that is attractive to online courses. Those who want flexibility will prefer online courses. These courses are commonly taught via video lessons, allowing you to do them whenever and wherever you want. This flexibility is great for those who have busy schedules, such as those who work full-time and are looking to switch careers. Because of this flexibility, you will also be able to do your LSAT prep at your own pace without having to worry about getting ahead of or falling behind your peers.
The downside to online courses is that you won't have any peer interactions or face to face feedback with an instructor. That being said, there are some courses that offer 24/7 online support, which includes email and sometimes the ability to do video conferencing. As far as affordability, online courses cost a fraction of what in-person courses cost.
Whether you choose in-person or online, one of the most important aspects of an LSAT prep course is the ability to be able to take practice exams. These exams are important for several reasons. When you take practice exams, you will be able to find what your weaknesses are and work on them. These practice exams are most commonly actual LSATs from previous years, so you will get an authentic feel for what the test-taking experience will be like on your test date. Different courses will make these available in different ways. Some give them out at certain points in a course, while others will give you several to take at your leisure.
Pros of an In-Person Course:
In-person resources such as teachers, books, and peers.
A structured system that goes at a specific pace, allowing you to focus on one thing at a time.
Take practice tests in a realistic environment.
Pros of an Online Course:
Make your own schedule.
An expansive list of readily available resources.
Less expensive than In-Person.
Personalized problem-solving.
Take as many practice tests as you want.
The Best Online LSAT Prep Courses in Santa Ana

LSATMax LSAT Prep Course
Your secret weapon for getting accepted to the law school of your choice, the LSATMax online LSAT prep course from TestMax, is guaranteed to raise your scores. For a reasonable one-time fee, you'll get instant access to a huge arsenal of tools to help you prepare for the exam on your own time. With countless five-star reviews across TrustPilot, Google Play, and the Apple App Store, LSATMax is clearly the best online LSAT course available.
What makes LSATMax the best online prep course for any pre-law student looking to max out their LSAT scores? First, because it's available on both web and mobile, you will be able to access your course materials at any time. Next, unlike many online courses that use practice questions written by so-called experts, LSATMax only uses actual questions that have appeared on the LSAT. Your membership gives you access to up to 9,000 questions.
There are three LSATMax course packages available. All three contain the full LSATMax course catalog with over 100 hours of video from instructors who have all scored in the 99th percentile on the LSAT themselves. You'll also have opportunities to get personalized help from our instructors via real-time chat, message boards and scheduled office hours Q&A sessions. All students can also access their sample questions using LSATMax's digital LSAT simulator for an authentic experience that replicates and gets you ready for the real LSAT.
Course Packages Available:
All LSATMax packages contain the full course catalog and a subscription to LSAT Prep Plus which gets you access to every LSAT practice exam available from the LSAC. You can choose between 3 flexible packages that give you access for the length of time you need to study for the LSAT.
LSATMax 60: This package gives you 60-day access to the full LSATMax course. It is great for students who have a shorter amount of time to study before their exam or who only need to raise their score a few points.
LSATMax 180: This 180 day access package is designed to fit the needs of most students by giving access to the course for longer than the average time spent studying for the exam.
LSATMax 365: This package is the best value for those who have a longer time frame to study for the exam or need to raise their score as much as possible.
No matter which package you choose, TestMax offers 0% financing for up to a full year through Affirm. Remember, the earlier you begin preparing for the LSAT, the higher your scores will be.
Pros:
Get instant access to flexible packages and pricing
Guaranteed to boost your LSAT score or your money back
Interactive instruction with real LSAT experts
Digital LSAT simulator for 100% realistic test experience
---

Law School Admission Council Official LSAT Prep
https://www.lsac.org/lsat/prep
The Law School Admission Council (LSAC) is the organization that administers the actual LSAT, so their official prep course is definitely worth looking at. While this is one of the least expensive LSAT prep products available, there are also some large omissions. First, the LSAC only uses practice tests for their online platform, not authentic LSAT questions from past tests. Second, while access to the real test interface is a nice touch, there is little actual instruction in this package. Due to the low price and these missing pieces, this service is best used as a supplement to your study rather than your primary prep course.
Pros:
Uses the real LSAT test interface
Low price
Cons:
Just the practice tests, so no instruction is included
Practice questions aren't taken from real LSATs
---
The Princeton Review LSAT Prep 165+
https://www.princetonreview.com/grad/lsat-honors-course
The only online LSAT Prep course that claims to guarantee a specific score, the Princeton Review has a course called 165+ that promises a score of 165 or higher on your next LSAT test attempt after completing the course. This may seem hard to believe at first, and upon looking into it further, you will find that it only applies to students who have scored higher than 158 on a previous official LSAT test or on the first required practice test. While this can still be useful to improve your scores the second time around, it's nowhere near as impressive as it sounds.
Pros:
Over 80 hours of video instruction by LSAT experts
Online drills with explanations
Cons:
Misleading score guarantee
Very expensive
---
The Best In-Person LSAT Prep Courses in Santa Ana
Blueprint LSAT Prep:
Address-UC Irvine School of Law, 401 East Peltason Drive, Irvine, CA 92697
Phone Number-(888) 427-7737
Link-https://blueprintprep.com/lsat/classroom/courses?location_city=733
Why they are a good choice
Blueprint goes out of their way to make doing test prep with them as easy as possible. One of the ways they do this is by offering you a "welcome box" on your first day of class that includes all of the study materials that you are going to need throughout the duration of the course, without any extra fees. Blueprint offers in-class practice exams, plus an extra 22 to take home with you to do whenever you would like. Blueprint in Orange County is located at the UC Irvine School of Law just east of Aldrich Park.
Manhattan Elite Prep:
Address-UC Irvine Science Library, Irvine, CA 92623
Phone Number-(800) 858-0152
Link-https://www.manhattaneliteprep.com/lsat-irvine-prep-course-class/
Why they are a good choice
Manhattan Elite Prep has modeled its curriculum to work for test takers of any skill level and specifically for those who already have busy schedules. Meant to be a course for those who are seeking to change to a law career from another career, MEP understands that time is valuable. The benefit of this is that the instructors hired by MEP are highly experienced with the LSAT, as MEP thinks the only way to teach the LSAT in a time-efficient manner is to know it front and back. Manhattan Elite Prep in Irvine is located at the UC Science Library, just west of the William R. Mason Regional Park.
TestMasters:
Address-UC Irvine (Campus TBD), Irvine, CA 92697
Phone Number-(800) 696-5728
Link-https://www.testmasters.net/Lsat-Prep-Courses/california-santa-ana
Why they are a good choice
TestMasters goes in-depth with their test prep. These courses give you 60 hours of in-person classroom time, plus 100 plus hours of extra video instruction once you are at home. Instructors at TestMasters have scored in the 98th percentile or better on the LSAT, and the designer of the curriculum is Robin Singh, the world record holder for most perfect scores on the LSAT. TestMasters in Orange County are held at UC Irvine.
The Best Law Schools Near Santa Ana
Interested in going to the best law school near Santa Ana? See the best law schools in California.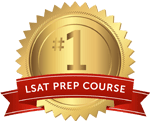 Get the #1-Rated LSAT Prep for free.
Try Risk Free
✓ No card required
✓ 1 minute setup