Set along the shores of Lake Michigan, Milwaukee is famous for its breweries and dedicated baseball scene, though there's much more to the city than beer and sports. In fact, Milwaukee is replete with cultural and historical interests, making it a great destination for the exploring tourist. However, that doesn't exempt the city from having to deal with persistent waves of crime. The crime rate in Milwaukee is 70% higher than the national average. Milwaukee citizens have a 1 in 23 chance of becoming a victim of crime each year—in other words, there are 12 daily crimes that occur for every 100,000 people in the city. With statistics like these, it's important for the city to be supported by its legion of dedicated prosecution lawyers, and the city's many booming businesses create a need for lawyers of all other stripes.
Lawyers in Milwaukee earn an average base pay of $89,061 per year. Every new case that lands on a lawyer's desk comes with its own unique set of demands, so it's good that they're compensated fairly. Aside from a generally high wit, powerful work ethic and inexhaustible patience, lawyers must come equipped with a library of knowledge pertaining to the law garnered through years of academia. Aspiring to become a lawyer is a noble goal, but one must complete a long and arduous academic journey before attaining the title. Along the way, there are sure to be countless sleepless nights spent studying in order to perform well enough to advance to the next checkpoint. A monumental step along the path of becoming a lawyer is the LSAT—the notorious exam that acts as a gatekeeper between a prospective law student and the law school they dream of attending.
Since the LSAT is such an important obstacle for prospective law students to overcome, many of them elect to seek help from dedicated LSAT prep curricula in order to maximize their chances of achieving a high score on the big exam. If you're looking to get ready for the LSAT, then a good prep course is sure to provide you with an advantage. However, it's important to spend your time studying under the right curriculum, as they don't all provide the same level of quality. To save you the trouble of browsing through the many candidates, we've put together a list of the top online and in-person LSAT prep courses in Milwaukee. With 10 years of experience in this industry, we've learned that every good program must contain the following:
Real LSAT questions and tests (Prep Tests) from previous years
Detailed video explanations of every question type and concept
Flexible pricing to accommodate any budget
Some sort of support system and materials to use during and after the class
Online vs In-Person LSAT Classes
Every student has their own preferred learning style, so there's no single LSAT prep course format that works for everyone. If you happen to prefer studying in a group rather than independently, an in-person LSAT prep course in Milwaukee might be your best bet. With this format, you have the benefit of studying alongside your peers, so you can quickly find out whether you're on track or falling behind in your prep work. Of course, the biggest benefit of studying in a classroom is receiving personalized guidance from an instructor who can help identify your mistakes in order to help you progress.
However, despite the advantages that come with in-person LSAT prep courses, this format does have its considerable downsides. For one, not all students will find the time to actually make it to the course on a regular basis given their schedules. Aside from the long hours of studying required to succeed on one's path to become a lawyer, students also have their personal and work-related obligations to consider. On top of that, in-person prep programs tend to cost much more than online options. Since no prospective law student is generating a big lawyer's salary just yet, this option is simply out of budget for a large sector of students.
On the other hand, online courses are as easy on the wallet as they are on a busy student's tight schedule. This format is being innovated on a yearly basis. As much as it's sure to grow in the future, we can't deny how far online courses have already come. All important materials and resources are made available at your discretion, allowing you to form your own study plan that will carry you to exam day. Whether you prefer studying alone at home or at your favorite coffee shop, you can take your prep work with you as you wish.
Although this is a more independent format, it doesn't leave students alone to solve their own problems. In fact, there are many online LSAT prep courses with comprehensive support networks that will ensure prompt answers to your important questions. Online courses also cost significantly less than in-person ones, making them the obvious pick for students on a tight budget.
If you'd like to read some additional input on the advantages of online learning, check out this article on the case against in-class LSAT prep courses.
| | |
| --- | --- |
| Pros of an Online Course | Pros of an In-Person Course |
| Total freedom to schedule your LSAT prep at your own pace | Instructors provide on-hand guidance to help keep you on the right path |
| Test materials and other valuable resources are available at any time | Opportunity to meet and interact with fellow prospective law students |
| Much less expensive than in-person courses | Classroom environment conducive to learning |
| Personalized study plan to help you tackle problem areas | |
| Simulates real LSAT which is taken digitally on a tablet | |
The Best Online LSAT Prep Courses in Milwaukee

LSATMax LSAT Prep Course
Your secret weapon for getting accepted to the law school of your choice, the LSATMax online LSAT prep course from TestMax, is guaranteed to raise your scores. For a reasonable one-time fee, you'll get instant access to a huge arsenal of tools to help you prepare for the exam on your own time. With countless five-star reviews across TrustPilot, Google Play, and the Apple App Store, LSATMax is clearly the best online LSAT course available.
What makes LSATMax the best online prep course for any pre-law student looking to max out their LSAT scores? First, because it's available on both web and mobile, you will be able to access your course materials at any time. Next, unlike many online courses that use practice questions written by so-called experts, LSATMax only uses actual questions that have appeared on the LSAT. Your membership gives you access to up to 9,000 questions.
There are three LSATMax course packages available. All three contain the full LSATMax course catalog with over 100 hours of video from instructors who have all scored in the 99th percentile on the LSAT themselves. You'll also have opportunities to get personalized help from our instructors via real-time chat, message boards and scheduled office hours Q&A sessions. All students can also access their sample questions using LSATMax's digital LSAT simulator for an authentic experience that replicates and gets you ready for the real LSAT.
Course Packages Available:
All LSATMax packages contain the full course catalog and a subscription to LSAT Prep Plus which gets you access to every LSAT practice exam available from the LSAC. You can choose between 3 flexible packages that give you access for the length of time you need to study for the LSAT.
LSATMax 60: This package gives you 60-day access to the full LSATMax course. It is great for students who have a shorter amount of time to study before their exam or who only need to raise their score a few points.
LSATMax 180: This 180 day access package is designed to fit the needs of most students by giving access to the course for longer than the average time spent studying for the exam.
LSATMax 365: This package is the best value for those who have a longer time frame to study for the exam or need to raise their score as much as possible.
No matter which package you choose, TestMax offers 0% financing for up to a full year through Affirm. Remember, the earlier you begin preparing for the LSAT, the higher your scores will be.
Pros:
Get instant access to flexible packages and pricing
Guaranteed to boost your LSAT score or your money back
Interactive instruction with real LSAT experts
Digital LSAT simulator for 100% realistic test experience
---

Fox LSAT Demon
Before opening up his LSAT test prep service, Nathan Fox scored 179 on his LSAT, a near-perfect score that placed him in the 99.9th percentile of all test-takers. He's also personally written six books about preparing for the LSAT. Primarily focused on live LSAT prep courses, Fox LSAT has released their online-centered program called the LSAT Demon. Using A.I., the LSAT Demon program tailors the example problems and explanations to each user based on their strengths and weaknesses. While it is an interesting tool, the program suffers from a lack of video instruction and a fairly high monthly fee.
Pros:
I. tutor helps reveal your weakest area
Private tutoring available for an additional fee
Cons:
Monthly fee for access
No video instruction, online exercises only
---

Velocity LSAT Prep
Founded by two friends who met in college, Velocity LSAT Prep promises to help students "kick the LSAT in the face." Behind the irreverent style is plenty of substance with in-depth explanations of over 9,000 authentic LSAT questions from previous tests. There is also a series of videos available that explain a wide variety of theoretical concepts that will appear on the test. Each membership lasts eight months. There's a lot of quality material in Velocity's LSAT online prep course, but the pricing is somewhat confusing. This is in part because the practice questions must be purchased separately, so costs can get out of hand pretty quickly.
Pros:
Explanations for thousands of authentic LSAT questions
Cons:
Only accessible for 8 months
You must purchase the practice questions separately
---
The Best In-Person LSAT Prep Courses in Milwaukee
Kaplan, Inc.
Address: Marquette University, 8201 104th St, Pleasant Prairie, WI 53158
Phone: 1-800-527-8378
Link: https://www.kaptest.com/study/locations/lsat/milwaukee/wi/
By choosing to study through an in-person LSAT prep course, it's important that you're going to be supported by experienced instructors who follow a proven program. Kaplan is the only major entity in the learning sector offering in-person LSAT prep courses in Milwaukee. Thankfully, they're the only option that students need in order to maximize their chances of scoring high on the big exam. Kaplan's curriculum has been fine-tuned over the years to provide students with an optimized study plan that produces results. Students are given 28 hours of live instruction that includes 3 full-length in-class proctored LSATs. Kaplan also provides over 80 real past LSATs — more than enough content to drill in order to achieve a sense of familiarity for the upcoming exam. Students who follow the program through and through will find themselves in the best possible mind frame to score in a high percentile. Visit their Milwaukee LSAT page for more details about Kaplan's curriculum.
Get Prepped
Address: Averno College, 3400 S. 43rd Street, Milwaukee, WI
Phone: 1-800-321-7214
Link: http://www.getprepped.com/milwaukee-lsat-prep-lsat-tutor/
Though the big chains of in-person LSAT prep courses are mostly absent in Milwaukee, there is a small local company that exists to pick up the slack. They've been offering Milwaukee attorneys-to-be with affordable, targeted instruction since 1999, and they've had students go on to their top-choice school many times since. They may not have the vast number of resources that Kaplan offers, but they make up for it with small class sizes and great instructors. On top of that, if you're retaking the LSAT, Get Prepper will fully refund all of your fees if your score doesn't improve.
The Best Law Schools Near Milwaukee
Trying to go to the best law school near Milwaukee? See the best law schools in Wisconsin.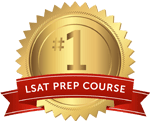 Get the #1-Rated LSAT Prep for free.
Try Risk Free
✓ No card required
✓ 1 minute setup