The University of Wisconsin-Madison and Marquette University have one of the fiercest in-state rivalries. The two schools have competed in sports and academics for more than a century. The Badgers and Golden Eagles have a competitive series history on the hardwood, and the competition in the courtroom is just as close.
Marquette University and the University of Wisconsin-Madison have the only to law schools in the state. In fact, 35 percent of state's lawyers come from Wisconsin, while another 35 percent graduated from Marquette. Though the number of options for law school in Wisconsin is limited, the quality is not. Both placed in the top 100 in U.S. News and World Report's national rankings.
The choice of a law school is one of the most important decisions you will ever make. It is why we broke down essential information to help you make an informed decision regarding your future. Here is what you need to know about the top law schools in Wisconsin:
1) University of Wisconsin-Madison
National Ranking: 34
Bar Passage Rate: N/A
Post-Graduation Salaries: $49,254 — $71,000
Cost of Tuition: $23,517 in-state, $42,214 out-of-state
Acceptance Rate: 45.6 percent
LSAT: 158-164
ACT: 27-31
It's difficult not to love the University of Wisconsin-Madison. The school consistently ranks among the best colleges and places to live.
The University of Wisconsin Law School opened in 1868 and is known for a "law in action" approach to the field. The idea states that to understand law completely, students should see how professionals practice, in addition to their academic routine. Every class at UW Law School emphasizes the interplay between law and society.
Students can focus on a variety of skill-based learning programs that prepare them for professional practice. Most people opt for a Juris Doctor, though the university does offer a Master of Laws and Doctor of Juridical Science. Additionally, there are several dual degrees and certificate programs.
Additionally, UW Law School has some of the most extensive clinical programs in the nation. These programs operate through the Frank J. Remington Center and the Economic Justice Institute, where students receive hands-on lawyer experience. It is an opportunity for students to learn how to meet with clients, perform investigations, research legal topics, as well as write briefs.
The UW Law School is one of the few remaining schools practicing diploma privilege (Marquette is the other one). It is a way for lawyers to gain admittance to the bar without taking the formal examination.
However, if a lawyer graduates from an out-of-state school and becomes a Wisconsin resident, he or she must still take the Wisconsin bar. In these cases, the bar pass rate is 72 to 92 percent for all test takers. First-timers perform even better as they pass 78 to 94 percent of the time.
Discover why PreLaw Magazine called the University of Wisconsin Law School one of the 'Best Value Law Schools' in the nation. Prospective students should apply by April 1. The full-time program application fee is $60.
2) Marquette University
National Ranking: 94
Bar Passage Rate: N/A
Post-Graduation Salaries: $50,000 — $56,500
Cost of Tuition: $46,170 full-time, $25,550 part-time
Acceptance Rate: 48.1 percent
LSAT: 150-156
ACT: 24-30
Marquette University Law School is the only private law school in the state of Wisconsin. The school opened in 1892 after the university acquired it from the Milwaukee University Law School. Classes take place in the newly opened Eckstein Hall in downtown Milwaukee.
The school offers several specializations, including intellectual property law, water law, and sports law. Students can earn a Juris Doctor or select a joint degree, such as the J.D./M.B.A. in Sports Business, J.D./Master of Political Science, or J.D./Master in Bioethics. There are also opportunities for hands-on training via fieldwork programs and clinics.
The Small Claim Mediation Clinic is a chance for students to apply their academic knowledge to the real world. Second and third-year law students start the path to mediating cases on their own at the Milwaukee County Courthouse. Each student receives the supervision of an experienced mediator throughout the process.
The current enrollment is 575, with 92 faculty members, including former MLB commissioner Bud Selig. The average student is 24 years old, with a 3.35 GPA and 153 LSAT score. Additionally, 51 percent of students are from out of state, with one-third of individuals receiving some form of merit-based scholarship. The Law School Transparency calculates that the average student leaves the program with $231,690 worth of debt.
See for yourself why U.S. News and World Report ranked Marquette as one of the 100 best law schools in the nation. Students can attend Marquette University Law School full-time or part-time. Application deadlines are April 1.
Notes:
1 — According to U.S. News and World Report
2 — 25th to 75th percentile;
Find LSAT Resources in Wisconsin
Getting into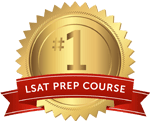 Get the #1-Rated LSAT Prep for free.
Try Risk Free
✓ No card required
✓ 1 minute setup