People who want to study law in the Green Mountain State go to Vermont Law School. There are plenty of reasons to trek to South Royalton, Vermont, including its prestigious law school. The law school is a nationally ranked and accredited program. It also has an excellent reputation in Environmental Law.
Perhaps most important, it is the only law school in the state. Therefore, if you are seeking to study law in Vermont, you will want to consider the pros and cons compared to other programs offered outside the Green Mountain State.
Here is everything you need to know about Vermont Law School:
1) Vermont University Law School
National Ranking: 136
Bar Passage Rate: 68.6 percent
Post-Graduate Salaries: $52,000 – $62,400
Cost of Tuition: $49,279 full time
Acceptance Rate: 76.4 percent
LSAT: 147-156
ACT: N/A
Vermont Law School opened its doors on the banks of the White River in 1972. Dr. Anthony Doria led the foundation of the college with an inaugural class of 113 students. Within a year, the Vermont Law School earned its certification from the Vermont State Board of Education, and a provisional ABA two years later.
Today, the school offers a Juris Doctor in addition to several other degrees and joint-degrees. It includes a Master of Laws in Environmental Law and a Masters of Laws in Food and Agriculture Law. Vermont has also partnered with foreign and domestic universities for dual degrees at the following schools:
Yale School of Forestry & Environmental Studies
Tuck School of Business at Dartmouth
University of South Carolina
University of South Dakota
Northeastern University School of Law
University of Cambridge
Cergy-Pontoise University
University of Seville
Vermont Law School is most well known for its legal work in environmentalism. The Environmental Law Center opened in 1978 and has become "the largest and deepest environmental program of any law school." In the last 29 years, U.S. News and World Report ranked it number one twenty times, and second place eight times.
The school focuses on pressing issues in the field. It includes climate change, food systems, tax policies, and sustainable agriculture. The Environmental Law Center offers a year-round curriculum as well as a summer session for all Vermont University students.
Vermont Law School allows prospective lawyers to gain a competitive edge in other areas, too. The school has 14 other key areas of specialization, including:
Business Law
China and Southeast Asia
Climate Change Law
Dispute Resolution
Energy Law
Food and Agricultural Law
International and Comparative Law
Land Use Law
Legal Writing
Restorative Justice
Tax Law and Policy
Water Resources Law
Students joining the Vermont Law School are part of a 445-member enrollment. Current students enjoy a student-faculty ratio of 4.2 to 1. The application deadline is April 15, and application fees are $60.
Notes:
1 – According to U.S. News and World Report
2 – 25th to 75th percentile;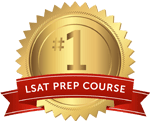 Get the #1-Rated LSAT Prep for free.
Try Risk Free
✓ No card required
✓ 1 minute setup