If you want to go to law school in West Virginia, set your directions for Morgantown. The university is the only law school in the Mountain State. It is also the primary reason why 64 percent of lawyers in West Virginia comes from WVU.
Even though Marshall University and Fairmont State University do not have competing law schools, it does not mean West Virginians are out of luck. The College of Law at West Virginia University is one of the 100 best programs in the United States.
Here is everything you need to know to determine whether West Virginia University right for you.
1) West Virginia University
National Ranking: 100
Bar Passage Rate: 74.82 percent
Post-Graduation Salaries: $55,000 – $70,000
Cost of Tuition: $24,084 in-state, $39,870 out-of-state
Acceptance Rate: 61.5 percent
LSAT: 151-155
ACT: 21-26
The WVU College of Law got its start in 1878, nine years after the establishment of the university. In 1894, the institution began publishing the West Virginia Law Review, which is the fourth oldest law review in the United States. Today, it is the first and only professional law school in the state.
In 1895, the WVU College of Law graduated its first female student – Agnes Westbrook Morrison. It made West Virginia one of the first states to educate women in law and admit them to the bar. In 1923, the school received full accreditation from the ABA, and seventy years later, it made Teree Foster its first female dean.
Currently, the program has an enrollment of 410 students with 34 faculty members. Demographics-wise, the WVU College of Law is 53 percent female, 57 percent in-state residents, and the average student is age 25. Academically, the average student has an LSAT score of 154 and a GPA of 3.46.
The school is also reaping the benefits of multiple significant investments. The WVU College of Law began a $28 million expansion and renovation project in 2012. One year later, the college received the largest gift in school history. The Hazel Ruby McQuain Charitable Trust donated $7.5 million. The generous donation is set to "launch the law school into a new era of legal education and service," according to emeritus professor Joyce McConnell.
During its tenure, the WVU College of Law has developed a reputation as a shrewd investment for future lawyers. The university offers upper-tier education at a reasonable price, by law school standards. Law.com even ranked it as the 14th "Cheapest Law School" in 2017. Here are a couple of other notable awards:
Best Law Schools: Energy and Environmental Law – Prelaw Magazine
Best Specialties: Public Interest Law – Prelaw Magazine
#2 Law School for Greatest Community Impact – The National Jurist
#31 Law School for Federal Clerkships – independent research with ABA data
#44 for Employment Rate (80%) – The Faculty Lounge
2012 Excellence in Pro Bono Award (Clinical Law Program) – Super Lawyer
Students can choose from nine clinics as well as several externship opportunities. The WVU College of Law is best known for its public interest and environmental law. The school offers part-time and full-time options, though the application fee is a flat $50 either way. Deadlines are March 1.
Notes:
1 – According to U.S. News and World Report
2 – 25th to 75th percentile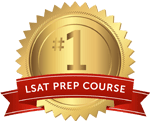 Get the #1-Rated LSAT Prep for free.
Try Risk Free
✓ No card required
✓ 1 minute setup