If you are thinking of going to law school in Kansas, you've got a pretty easy decision to make. There are only two American Bar Association (ABA) accredited schools in the state. While, generally, it's best to apply to more than one school, we'll cover both options in-depth to help you settle on a top pick—or even decide if law school in Kansas is right for you.
University of Kansas School of Law
Location
The University of Kansas School of Law, also known as "K.U. Law" is in Lawrence. Lawrence, located in the northeast of the state, has a vibrant arts community and historic charm, all situated on a riverfront area. It is about 25 miles east of Topeka and 35 miles west of Kansas City.
School Facts
K.U. School of Law has an average student body of 300 students according to the Standard 509 Information Reports. The acceptance score for the Law School Admission Test (LSAT) was between 151 and 159 in 2016, and the school is ranked number 73 in law school rankings from the United States LSA and UGPA scores.
It is a public university that is known for offering excellent value to students by providing small class sized and reasonable tuition fees. K.U. Law School believes in providing knowledge on the fundamentals and also an opportunity to practice the acquired skills. Coursework includes hands-on training in the school's law clinics and field placement programs.
K.U. School is a second-tier school, according to U.S. News Law School Rankings. The school provides a variety of legal certification programs that provide a focus for law students as they work on obtaining a Juris Doctor (J.D) degree. The full-time state tuition fees are approximately $15,500. The full-time out-of-state tuition fees are roughly $27,000. In 2011, about 90.1 percent of K.U. School graduates passed the Kansas bar exam.
Curriculum and Studies
Potential applicants can choose from three degrees offered by the University of Kansas, including; Juris Doctor, Degrees for International Students, and a Master of Science in Homeland security. The areas of study for students include seven certificate programs and a curriculum guide. The guide is designed to guide students on their education path.
The school has become a pioneer in clinical legal education. K.U. Law offers hand-on learning programs and opportunities through clinics, skills simulations, field placements, pro bono programs, moot court, law review, and mock court. These programs are available in addition to classes that fulfill the experiential course requirements.
Washburn University School of Law
Location
Washburn University School of Law is situated in Topeka, the capital city of Kansas. The school is popular for the major civil rights victory of the landmark United States Supreme Court Case of Brown v. Board of Education of Topeka, which happened in 1954. Every student, no matter what law school they choose, must study this case in-depth in the constitutional law course.
School facts
Washburn Law School boasts of providing a well-rounded quality legal education that is affordable. The rank of the Law School provided by U.S. news Rank is the third tier.
The 2016 Standard 509 Information report confirms that the school has a body population of about 300 students. The LSAT score acceptance range for the school in 2016 was between 149 to 155. Washburn claims that it is willing to work hand in hand with the law students. This will help them achieve the necessary practical skills in one of the fifteen legal clinics and certificates the school offers.
Curriculum and studies
Washburn Law School has what it calls a "jumpstart" program for all first-year law students that start a week before the regular classes. This unique program teaches new students the fundamental skills they need to thrive in law school. It is a big help because studying for law classes and exams are entirely different from studying at the undergraduate level.
The school has an impressive 100-year track record of providing personal attention to all its students. The school's student-to-faculty ratio is 7.1 to 1. Students of Washburn University can volunteer in both cultural and recreational opportunities in over 30 organizations.
The school provides three academic programs: Juris Doctor (J.D), LL.M in Global Legal Studies, and Masters of Studies in law (M.S.L). The average bar passage rate in 2018 was 67.71 percent.
Wrap Up
Your choice of which law school to attend is a personal choice. Yet you need to weigh the school curriculum's offerings and cost of tuition as well as your own interests and goals. This way, you will find something that suits you.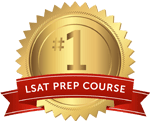 Get the #1-Rated LSAT Prep for free.
Try Risk Free
✓ No card required
✓ 1 minute setup