Are you interested in becoming an attorney in Alabama? If so, you may want to consider launching your legal career in Birmingham. Close to prestigious law schools like Samford University's Cumberland School of Law, there's no better place to study. Lawyers here can command impressive salaries too. You can expect to earn around $91,000 per year – a very lucrative sum! Yet, if this is your ambition, you're going to need to put in some hard work first, and acing the LSAT will need to be your first step.
If you want to get into a top law school in the area, you're going to need to take the LSAT test. This examination holds heavy weight when it comes to gaining a place at the country's top institutions, so you need to make sure that you've done everything in your power to excel on the paper.
You certainly shouldn't even consider arriving at the test center to take your LSAT without having done plenty of studying and work beforehand. There are limits on the number of times this test can be taken by any individual in their lifetime, so you don't want to waste your chances. The key, then, is to ensure you've done as much as possible to prepare for the examination, and, to this end, you'll need to ensure you've researched all of the possible resources out there first to make sure you ace the paper.
While the LSAT test is very challenging, you won't have any shortage of study resources available to choose from. An LSAT prep course is widely regarded to be the best way to prepare for this difficult test, and there are several providers in the Birmingham area that can supply you with the instruction and materials you need to excel. Some of these courses are taught in-person at a physical location while others are delivered online, so you'll need to weigh up the pros and cons of each to work out which suits your needs best.
There is a lot of information available online about each of the LSAT prep course providers, but it can take a long time to plow through all the details. Unless you have a completely empty schedule, dedicating sufficient time and resources to reading reviews, checking figures, and weighing up the various advantages can simply be too onerous for prospective students.
That's why we've done the hard work on your behalf. We're highly experienced in the LSAT prep sector, and with over a decade in their field, you can depend on us to know just what you're looking for from the best LSAT preparation courses. We have a very comprehensive approach to determining the best courses and providers, and we apply a rigorous selection criteria to each one. Only those that tick all of the boxes appear on our recommended list.
Every provider that we've suggested to you here will offer the following key features:
Questions that have featured on recent LSAT test papers
Video explanations that provide in-depth detail about all the question types and concepts that appear on the test
A proven record of improved student LSAT scores
Effective systems of support for students so they can get help whenever it is needed
Accessible materials both during classes and afterward to facilitate easier learning
Online vs In-Person LSAT Classes
It's well-known that all of us learn in different ways, and finding courses that best suit those ways is important to achieve the best possible result. Nevertheless, if you're automatically assuming than an in-person LSAT prep course in Birmingham is the best choice for your hands-on learning style, you may need to consider other factors too before making your final decision. There are many different elements that go into making up the best LSAT courses, and you'll need to weigh them all up before making a decision.
For example, when you opt for an in-person LSAT preparation course, you may benefit from having an instructor on-site to answer your questions quickly and to address your issues there and then. However, there are downsides too. In-person teaching requires regular attendance at a physical prep center, and this can cause problems in its own right. The prep center may be many miles away from your home, and if you lack reliable transportation, it can be difficult to make the commitment to be there for every class.
Another issue is the requirement to attend at a time that suits the course provider rather than a time that suits you. More prospective law students than ever before have a hectic lifestyle with commitments that cannot easily be overlooked. Whether caring for family, working to earn money, or studying another subject, those who want to attend law school often find there are undue pressures on their time that prevent them from physically attending a prep center on a regular basis. Since in-person courses are also expensive, you won't be getting good value for your money if you miss several classes due to your pre-existing commitments.
An online course, on the other hand, offers you a lot more flexibility. You can learn at a time that suits you, fitting in seamlessly around your schedule. You can use your preferred device and choose a place that works best, whether that be on the bus or in your bedroom. Online courses are also more affordable. You'll can save money and you won't need to travel anywhere to study. Also, as the LSAT these days is taken digitally, an online learning style complements that and helps you to prepare most effectively for the big day of the exam.
The main issue that makes an in-person course more appealing to learners than an online one is that there is a tutor available during class to answer questions. However, the best online LSAT prep course providers have now addressed this issue, and have built strong student support systems into their design, so any problems can now be handled quickly by a highly-experienced instructor whenever necessary.
Do you need a little more advice to help you decide whether you should take an online or in-person LSAT preparation course? In this article you'll find a breakdown of the advantages and disadvantages of both options to help you be more informed.
| | |
| --- | --- |
| Pros of an Online Course | Pros of an In-Person Course |
| Studying fits easily around your lifestyle and responsibilities | The instruction will all be delivered by an instructor in-person and on-site |
| The learning materials and tests can be accessed whenever you like | Other students will be around to learn from and share ideas with |
| Online courses are more affordable | |
| You can custom-design your learning to address those areas that you're finding hardest to understand | |
| The online manner of delivery is very similar to the digital style of the test | |
The Best Online LSAT Prep Courses in Birmingham

LSATMax LSAT Prep Course
Your secret weapon for getting accepted to the law school of your choice, the LSATMax online LSAT prep course from TestMax, is guaranteed to raise your scores. For a reasonable one-time fee, you'll get instant access to a huge arsenal of tools to help you prepare for the exam on your own time. With countless five-star reviews across TrustPilot, Google Play, and the Apple App Store, LSATMax is clearly the best online LSAT course available.
What makes LSATMax the best online prep course for any pre-law student looking to max out their LSAT scores? First, because it's available on both web and mobile, you will be able to access your course materials at any time. Next, unlike many online courses that use practice questions written by so-called experts, LSATMax only uses actual questions that have appeared on the LSAT. Your membership gives you access to up to 9,000 questions.
There are three LSATMax course packages available. All three contain the full LSATMax course catalog with over 100 hours of video from instructors who have all scored in the 99th percentile on the LSAT themselves. You'll also have opportunities to get personalized help from our instructors via real-time chat, message boards and scheduled office hours Q&A sessions. All students can also access their sample questions using LSATMax's digital LSAT simulator for an authentic experience that replicates and gets you ready for the real LSAT.
Course Packages Available:
All LSATMax packages contain the full course catalog and a subscription to LSAT Prep Plus which gets you access to every LSAT practice exam available from the LSAC. You can choose between 3 flexible packages that give you access for the length of time you need to study for the LSAT.
LSATMax 60: This package gives you 60-day access to the full LSATMax course. It is great for students who have a shorter amount of time to study before their exam or who only need to raise their score a few points.
LSATMax 180: This 180 day access package is designed to fit the needs of most students by giving access to the course for longer than the average time spent studying for the exam.
LSATMax 365: This package is the best value for those who have a longer time frame to study for the exam or need to raise their score as much as possible.
No matter which package you choose, TestMax offers 0% financing for up to a full year through Affirm. Remember, the earlier you begin preparing for the LSAT, the higher your scores will be.
Pros:
Get instant access to flexible packages and pricing
Guaranteed to boost your LSAT score or your money back
Interactive instruction with real LSAT experts
Digital LSAT simulator for 100% realistic test experience
---

Manhattan Prep
https://www.manhattanprep.com/
Like most of the online LSAT prep courses in this list, Manhattan Prep has instructors with very impressive credentials. With over 20 highly qualified instructors to help you prepare for your LSAT, Manhattan Prep is focused on in-person test prep, but their "LSAT Interact" self-guided prep course is a viable option for students looking to prepare for the test on their own time. With over 60 hours of video lessons included, you'll also get access to lots of practice tests. There is also an option to upgrade your membership to include 1-on-1 tutoring.
Pros:
60+ hours of LSAT training from qualified instructors
Cons:
Does not track your performance on practice tests
Course enrollment lasts 6 months, but can be extended for a fee
---

Fox LSAT Demon
Before opening up his LSAT test prep service, Nathan Fox scored 179 on his LSAT, a near-perfect score that placed him in the 99.9th percentile of all test-takers. He's also personally written six books about preparing for the LSAT. Primarily focused on live LSAT prep courses, Fox LSAT has released their online-centered program called the LSAT Demon. Using A.I., the LSAT Demon program tailors the example problems and explanations to each user based on their strengths and weaknesses. While it is an interesting tool, the program suffers from a lack of video instruction and a fairly high monthly fee.
Pros:
I. tutor helps reveal your weakest area
Private tutoring available for an additional fee
Cons:
Monthly fee for access
No video instruction, online exercises only
---
The Best In-Person LSAT Prep Courses in Birmingham
If you're looking for an in-person LSAT prep course in Birmingham or the surrounding area, we recommend these course providers.
Get Prepped
Address: Birmingham Southern College, 900 Arkadelphia Rd, Birmingham, AL 35254
Phone Number: +1-800-321-7214
https://www.getprepped.com/birmingham-lsat-prep-lsat-tutor-3/
Get Prepped offers great value in-person teaching to help you prepare for the all-important LSAT test. With courses held in Birmingham itself, this provider offers you a money-back guarantee if you don't increase your score after attendance. With delivery by expert tutors, the smallest class sizes among in-person courses, and a long history in the industry since 1999, you can depend on Get Prepped.
Kaplan Test Prep
Address: Hampton Inn & Suites: The Tutwiler, 2021 Park Place, Birmingham, AL 35203
Phone Number: +1-800-KAP-TEST
https://www.kaptest.com/study/locations/lsat/birmingham/al/
One of the oldest and most reliable LSAT preparation course providers is Kaplan Test Prep. Offering a course right in the heart of Birmingham, Kaplan delivers high-quality learning delivered by tutors who themselves scored very highly on their LSAT test. This provider also offers money-back guarantees for anyone who fails to increase their score after attending a Kaplan prep course.
TestMasters
Address: SpringHill Suites Tuscaloosa, 4020 Greensboro Avenue, Tuscaloosa, AL 35405, 205-750-2003
Phone Number: (800) 696 5728
https://www.testmasters.net/Lsat-Prep-Courses/alabama-tuscaloosa
TestMasters' LSAT courses delivered in-person are designed to be engaging, informative, and high-quality. With no less than 60 hours of classroom tuition, their prep course also offers 20 practice tests and a plethora of resources that are accessible at any time from home. All of TestMaster's tutors have themselves scored within the 98th percentile, so you can be confident of a boosted score. This course is held in Tuscaloosa, an hour's drive from Birmingham, so if you have a car this could be a good choice for you.
The Best Law Schools Near Birmingham
There are several well-known law schools within easy reach of Birmingham. Here are five of the best law schools in Alabama.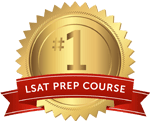 Get the #1-Rated LSAT Prep for free.
Try Risk Free
✓ No card required
✓ 1 minute setup