There is no shortage of top law schools in Illinois, so it isn't too surprising that many prospective attorneys and lawyers are keen to embark on their legal career in the bright light of Aurora, just outside of Chicago. Attorneys in this area can command annual salaries of approximately $78,000 – an attractive sum – but if you want to benefit from this, you'll need to take the LSAT test first to get into the law school of your choice.
The LSAT is a vital component for anyone who wants to attend one of the top law schools in Illinois, or anywhere nationwide. The score you achieve on this test will hold great weight when it comes to obtaining your place at a prestigious law school, so you need to be certain that you've done your very best.
Leaving your preparation to the last minute when it comes to the LSAT is out of the question. You can't simply turn up and expect to ace the paper. This is a complex text that requires extensive preparation and study. Therefore, attending an LSAT prep course is one of the best ways to make sure that you get a top score first time and can gain entry to the law school of your dreams.
You can choose between LSAT prep courses that are held online and courses that are delivered in person around the Aurora area. Which is best for you is something you'll need to decide for yourself. Both in-person and online courses offer their own advantages, and taking the time to decide which is the right option for your needs is imperative if you're going to ace the paper.
However, it can take a lot of time and effort to do the necessary research to determine which course suits you best. If you have plenty of time on your hands, that may not be a problem. But for many prospective law students who are juggling many different elements in their lives, from childcare and studying to employment, taking time out of the day to do the in-depth research necessary to choose the right LSAT prep provider can simply be too much of a stretch.
That's why we've gone the extra mile on your behalf. We've done all the research and hard work so you don't have to. We've compared the figures and reviews and we've drawn up a list of some of the very best LSAT course providers in the Aurora area so you can make a well-informed decision. Since we've been in this industry for over 10 years, you can count on us to have a rigorous selection criteria. The courses that we recommend will all offer the following:
Authentic questions that have featured on the LSAT test in previous years
Flexible pricing structures that fit seamlessly into any budget
Materials that are fully accessible not only during classes but afterward too
Video explanations that are in-depth and detailed enough to cover every concept and question type in full
Support systems for students that are available on-demand
A reliable track record of having improved the LSAT test scores of attendees
Online vs In-Person LSAT Classes
Although we all know that we learn differently as individuals and that those who thrive on an in-person and hands-on learning style may prefer to attend an in-person LSAT preparation course, preferred teaching methods aren't the only consideration at play here. You need to make sure that the course you choose, whether online or taught in-person, is suitable for all your needs.
In-person courses offer the advantage of having a tutor present at all times to explain any complex concepts and to address any problems that you've encountered, but they also offer some downsides too.
For example, when you attend an in-person course you will be expected to adhere to a rigorous schedule of classes. This will involve going physically to a preparation center, which may be many miles from your home. This, therefore, will entail a lot of travel, and for someone who is already busy in their lives, or for someone who doesn't have their own transportation, it could be very difficult to attend on a regular basis.
An online course could, therefore, be a better option in such circumstances. With online delivery, you can fit in your study around your other commitments, whether those be family, work, or education-related. You'll be able to use the device of your choice at the time and place of your choice to access all of the course materials and tests, and this gives you the flexibility you need to fit around your hectic lifestyle. There'll be no need to travel to a physical location, so you won't have to worry about transport, rush hour traffic or parking, and this will not only save you time, but money, too. Even better, online courses are much more affordable than those that are taught in-person, so you can save money and fit your learning into your budget much more easily.
There are a few downsides to in-person LSAT preparation courses, of course, but luckily, the top providers have worked hard to address those issues. The primary problem that learners have with online learning is that there is no tutor available in-person to address any issues that they encounter or clarify any complex points or questions that the students need to be addressed. Fortunately, the best course providers have now built effective systems for student support into their course design. Whenever students need some assistance with a concept or topic they can contact a high-quality, experienced instructor who will quickly respond and help.
There is a further benefit to taking an online LSAT preparation course. At one time, LSAT tests were taken in a traditional pen and paper format, but those days are long gone. Now, LSAT tests are taken in a digital format on a tablet, so when you learn online you actually experience a learning delivery method that perfectly complements the style of the actual test you'll take.
Do you still need a little more assistance to decide the LSAT prep option that's right for you? Then read this article and you'll see a full overview of the advantages and disadvantages of both in-person and online LSAT preparation courses that will help you to make a well-informed choice.
| | |
| --- | --- |
| Pros of an Online Course | Pros of an In-Person Course |
| The course is designed to fit around your lifestyle. You can use a device of your choice in a place of your choice and at a time to suit | Instruction will all be delivered by a tutor in person |
| All of the learning resources can be accessed at any time to suit | You will meet other students and will be able to socialize and share ideas |
| An online course is cheaper | |
| The content can be customized to address your areas of weakness | |
| The digital format will mimic that of the actual test paper | |
The Best Online LSAT Prep Courses in Aurora

LSATMax LSAT Prep Course
Your secret weapon for getting accepted to the law school of your choice, the LSATMax online LSAT prep course from TestMax, is guaranteed to raise your scores. For a reasonable one-time fee, you'll get instant access to a huge arsenal of tools to help you prepare for the exam on your own time. With countless five-star reviews across TrustPilot, Google Play, and the Apple App Store, LSATMax is clearly the best online LSAT course available.
What makes LSATMax the best online prep course for any pre-law student looking to max out their LSAT scores? First, because it's available on both web and mobile, you will be able to access your course materials at any time. Next, unlike many online courses that use practice questions written by so-called experts, LSATMax only uses actual questions that have appeared on the LSAT. Your membership gives you access to up to 9,000 questions.
There are three LSATMax course packages available. All three contain the full LSATMax course catalog with over 100 hours of video from instructors who have all scored in the 99th percentile on the LSAT themselves. You'll also have opportunities to get personalized help from our instructors via real-time chat, message boards and scheduled office hours Q&A sessions. All students can also access their sample questions using LSATMax's digital LSAT simulator for an authentic experience that replicates and gets you ready for the real LSAT.
Course Packages Available:
All LSATMax packages contain the full course catalog and a subscription to LSAT Prep Plus which gets you access to every LSAT practice exam available from the LSAC. You can choose between 3 flexible packages that give you access for the length of time you need to study for the LSAT.
LSATMax 60: This package gives you 60-day access to the full LSATMax course. It is great for students who have a shorter amount of time to study before their exam or who only need to raise their score a few points.
LSATMax 180: This 180 day access package is designed to fit the needs of most students by giving access to the course for longer than the average time spent studying for the exam.
LSATMax 365: This package is the best value for those who have a longer time frame to study for the exam or need to raise their score as much as possible.
No matter which package you choose, TestMax offers 0% financing for up to a full year through Affirm. Remember, the earlier you begin preparing for the LSAT, the higher your scores will be.
Pros:
Get instant access to flexible packages and pricing
Guaranteed to boost your LSAT score or your money back
Interactive instruction with real LSAT experts
Digital LSAT simulator for 100% realistic test experience
---
The Princeton Review LSAT Prep 165+
https://www.princetonreview.com/grad/lsat-honors-course
The only online LSAT Prep course that claims to guarantee a specific score, the Princeton Review has a course called 165+ that promises a score of 165 or higher on your next LSAT test attempt after completing the course. This may seem hard to believe at first, and upon looking into it further, you will find that it only applies to students who have scored higher than 158 on a previous official LSAT test or on the first required practice test. While this can still be useful to improve your scores the second time around, it's nowhere near as impressive as it sounds.
Pros:
Over 80 hours of video instruction by LSAT experts
Online drills with explanations
Cons:
Misleading score guarantee
Very expensive
---

Velocity LSAT Prep
Founded by two friends who met in college, Velocity LSAT Prep promises to help students "kick the LSAT in the face." Behind the irreverent style is plenty of substance with in-depth explanations of over 9,000 authentic LSAT questions from previous tests. There is also a series of videos available that explain a wide variety of theoretical concepts that will appear on the test. Each membership lasts eight months. There's a lot of quality material in Velocity's LSAT online prep course, but the pricing is somewhat confusing. This is in part because the practice questions must be purchased separately, so costs can get out of hand pretty quickly.
Pros:
Explanations for thousands of authentic LSAT questions
Cons:
Only accessible for 8 months
You must purchase the practice questions separately
---
The Best In-Person LSAT Prep Courses in Aurora
When it comes to finding the best in-person LSAT prep courses in Aurora, Illinois, or the neighboring area, these course providers could supply precisely what you're looking for.
Aurora University
Address: 347 S. Gladstone Ave., Aurora, Illinois
Phone Number: 60506-4892
https://aurora.edu/academics/undergraduate/pre-law/index.html
If you live in Aurora, Aurora University's pre-law course that includes LSAT preparation is a great choice. Aurora University's skilled and experienced tutors give you excellent preparation for this all-important exam, and you'll also benefit from a host of other excellent course features such as the opportunity to shadow an attorney and observing court sessions.
The Princeton Review
Address: The Princeton Review
1156 West Armitage Ave Chicago, IL 60614
Phone Number: 1-800-2REVIEW
https://www.princetonreview.com/locations/us/illinois
The Princeton Review offers high-quality LSAT preparation in-person teaching with classes delivered by experienced and high-achieving tutors. This provider even offers a money-back guarantee for students, so if you don't increase your score after your attendance you'll be able to get your course fee refunded. Unfortunately, the course at Aurora University is the only LSAT prep course hosted in Aurora itself, so you'll need to drive into Chicago to study with The Princeton Review.
Manhattan Review
Address: Manhattan Review GMAT GRE LSAT Prep & Admissions Consulting, 400 E Randolph Street, Apt 2316, Chicago, IL 60601
Phone Number: (312) 324-6624
https://www.manhattanreview.com/chicago-lsat-prep-courses/
Manhattan Review is a reliable and trustworthy provider of LSAT prep courses, and you can rely on their experienced and skilled tutors to deliver high-quality instruction that covers every element of the test in great detail. This course is held in Chicago, around a 45-minute drive from Aurora, so if you live nearby or if you have your own transportation, this could be a good choice for you.
The Best Law Schools Near Aurora
Aurora is close to several famous and popular law schools, and these are just five of the best law schools in Illinois and in the local area.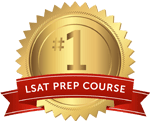 Get the #1-Rated LSAT Prep for free.
Try Risk Free
✓ No card required
✓ 1 minute setup