Are you keen to become a lawyer in Tacoma, Washington? You'll find few places that are better to start your studies than this City of Destiny. Washington state is home to some of the country's finest law schools, including the University of Washington, Gonzaga University, and Seattle University. Since lawyers in Tacoma can expect to earn a salary of around $93,000 each year, there's no better place to study and become an attorney.
As a prospective law student, you're sure to already be aware of the importance of taking and excelling at the LSAT test. The score you get on the paper will be extremely important when it comes to getting a place at the law school of your choice. The best law schools in Washington are all focused on offering places to students who have achieved the highest scores, so it's essential to take every possible step to ace the test.
With the importance of this exam in mind, it's clear that just turning up on the day at the test center and hoping to do well is a bad idea. You'll need to put in the work and time to give yourself the best chance of passing and getting the high score you need to get into your chosen law school. When you remember that you're limited not only to the number of times it's possible to take this test in a single year but in your whole lifetime, it's easy to understand why doing everything you can to excel is so important.
Luckily, there are plenty of available resources that can help you prepare for the LSAT examination. A popular and effective way to study and learn about the topics the test covers is to take an LSAT preparation course. You'll find courses in and around the Tacoma area that are both taught online and in-person. Both offer a great way to become familiar with the test topics and to learn all the useful strategies that will help you reach the top percentile.
Since there are several LSAT prep options to choose from, you need to think hard about which one is the best choice for you. Reading reviews of different course providers and checking out the scores that attendees have received on the LSAT test is a key part if making your decision. However, this can take a long time and can be a stressful activity. When you have a busy lifestyle, you simply don't have the resources to dedicate to doing this level of research.
Fortunately, we're here to do the hard work for you. We've researched the top LSAT prep courses in the Tacoma area, so it couldn't be simpler to select the best one for you. With over a decade of experience within the LSAT preparation industry, you can be confident that we know precisely what the very best LSAT prep courses should offer.
All the courses we recommend have the following features:
Real questions found on LSAT test papers in previous years
Video explanations detailing concepts and question types clearly
Pricing structures that are flexible enough to accommodate your budget
Effective student support systems
Materials that can be accessed at any time
A track record of boosted student LSAT scores
Online vs In-Person LSAT Classes
We all learn differently, and if you're a hands-on learner, it's likely that you'll be interested in choosing an in-person LSAT prep course that allows you to really get to grips with the course material. While in-person courses offer a number of excellent advantages, they come with some downsides too. All of the pros and cons need to be weighed up before you choose the right course option to suit your needs.
For example, one of the issues that is associated with in-person learning is the restrictive schedule imposed on students. For a start, when you attend a course at a prep center, you'll need to attend at a certain time and date on an ongoing basis. This may not be an issue if you live close to the prep center location or if you have your own transport, but if you're relying on buses or if you live a long way from the location, you may struggle to get there on time, or even at all. This is particularly likely to be the case if you have a lot of existing commitments such as family obligations or a hectic work schedule. Since in-person classes are quite expensive, you need to be absolutely certain that you'll be able to attend each and every session to get the best value for money.
It is for these reasons that online LSAT preparation courses often offer a better option. Online learning is very flexible, allowing learners to access the lessons, resources, and practice tests online through a range of different devices and at a time and place that fits around your lifestyle and schedule. You won't be driving in rush hour traffic to a prep center, and you won't be traveling for miles. This won't just save you time, it'll save you money too – in fact, doubly so, since online courses are cheaper than in-person ones.
There are a couple of issues associated with online learning, but these days, providers strive to work around these problems. For example, to compensate for a lack of in-person tutors to lead the course, they have integrated support systems into the course interface so any questions will receive a prompt response.
Even better, since LSAT tests aren't taken in the traditional pen and paper format anymore but online via a tablet, the online learning method actually gives you better preparation for the big day itself.
Would you like more assistance to determine whether an online or in-person LSAT preparation course is better for you? Then check out this article to find a complete breakdown of the pros and cons of each option.
| | |
| --- | --- |
| Pros of an Online Course | Pros of an In-Person Course |
| Fits around all your existing obligations and commitments | All instruction will be delivered by an outstanding tutor in person |
| You can access the tests and learning materials at any time at home through the device of your choice | You can meet more students and learn from their ideas too |
| The course prices are lower than those of an in-person course | |
| Your learning can be customized so that you address all of the areas that you're struggling with the most | |
| This style of learning complements the digital style of the LSAT test itself | |
The Best Online LSAT Prep Courses in Tacoma

LSATMax LSAT Prep Course
Your secret weapon for getting accepted to the law school of your choice, the LSATMax online LSAT prep course from TestMax, is guaranteed to raise your scores. For a reasonable one-time fee, you'll get instant access to a huge arsenal of tools to help you prepare for the exam on your own time. With countless five-star reviews across TrustPilot, Google Play, and the Apple App Store, LSATMax is clearly the best online LSAT course available.
What makes LSATMax the best online prep course for any pre-law student looking to max out their LSAT scores? First, because it's available on both web and mobile, you will be able to access your course materials at any time. Next, unlike many online courses that use practice questions written by so-called experts, LSATMax only uses actual questions that have appeared on the LSAT. Your membership gives you access to up to 9,000 questions.
There are three LSATMax course packages available. All three contain the full LSATMax course catalog with over 100 hours of video from instructors who have all scored in the 99th percentile on the LSAT themselves. You'll also have opportunities to get personalized help from our instructors via real-time chat, message boards and scheduled office hours Q&A sessions. All students can also access their sample questions using LSATMax's digital LSAT simulator for an authentic experience that replicates and gets you ready for the real LSAT.
Course Packages Available:
All LSATMax packages contain the full course catalog and a subscription to LSAT Prep Plus which gets you access to every LSAT practice exam available from the LSAC. You can choose between 3 flexible packages that give you access for the length of time you need to study for the LSAT.
LSATMax 60: This package gives you 60-day access to the full LSATMax course. It is great for students who have a shorter amount of time to study before their exam or who only need to raise their score a few points.
LSATMax 180: This 180 day access package is designed to fit the needs of most students by giving access to the course for longer than the average time spent studying for the exam.
LSATMax 365: This package is the best value for those who have a longer time frame to study for the exam or need to raise their score as much as possible.
No matter which package you choose, TestMax offers 0% financing for up to a full year through Affirm. Remember, the earlier you begin preparing for the LSAT, the higher your scores will be.
Pros:
Get instant access to flexible packages and pricing
Guaranteed to boost your LSAT score or your money back
Interactive instruction with real LSAT experts
Digital LSAT simulator for 100% realistic test experience
---

Alpha Score LSAT Prep
One of the few options for basic, affordable LSAT prep, Alpha Score offers a good selection of study materials for a reasonable price. There are over 50 hours of video lessons from instructors, each with at least 5 years of experience teaching LSAT prep courses. There is no live content, but you are able to ask questions to your instructor via messaging on the member's area of the website. Membership to the Alpha Score LSAT prep course lasts for 12 months before you need to renew to keep access.
Pros:
50+ online lessons and tutorials
Reasonably priced
Long-lasting access
Cons:
Only 10 official LSAT-licensed practice tests included
No live instruction is available
---

Kaplan Live Online LSAT Training
https://www.kaptest.com/lsat/courses/lsat-prep-live-online
Delivered over the course of eight live classes, the Kaplan Live Online LSAT Training also includes two live, proctored LSAT practice exams. While the Kaplan instructors have good reviews, this 32-hour course is more expensive than many alternatives offering 100+ hours of video training. Kaplan also allows students to purchase three additional hours of one-on-one training by upgrading to the Live Online PLUS plan. One drawback to the format of the Kaplan Live LSAT training is that it's not very flexible: you must attend classes during specific times, or attend a make-up session later.
Pros:
Access to 80+ real LSAT tests
Includes LSAT lesson books
Cons:
One of the most expensive online LSAT courses
Must attend live classes during scheduled times
Only 32 hours of video training included
---
The Best In-Person LSAT Prep Courses in Tacoma
When you're looking for the best in-person LSAT preparation courses in Tacoma and the neighboring area, try these recommended providers, all of which offer high-quality classroom-based learning.
TestMasters
Address: University of Washington, Roosevelt Way NE, Seattle, WA 98115, United States
Phone Number: (800) 696 5728
https://www.testmasters.net/Lsat-Prep-Class/Washington/Seattle/23672
As one of the best and most respected providers of in-depth and in-person LSAT preparation courses, TestMasters ensures that every student receives the learning they need to ensure they excel at this all-important test. Instruction is delivered by highly trained and experienced tutors, all of whom scored at least in the 98th percentile. This course offers 60 hours of in-class instruction as well as twenty practice examinations. Held in Seattle, this course is ideal for anyone who lives nearby, and it's just a 35-minute drive from Tacoma.
Manhattan Review
Address: Manhattan Review GMAT GRE LSAT Prep, Seattle Teaching Center at the Sheraton, 1400 Sixth Ave, Seattle, WA 98101, Glendale, CA 91202
Phone Number: (206) 508-1406
https://www.manhattanreview.com/seattle-lsat-prep-courses/
The LSAT prep courses developed by Manhattan Review have been designed specifically to ensure that students get top scores in the exam so they can gain entrance to their preferred top law school. The Manhattan Review study guide is unparalleled throughout the industry, and their in-person courses are taught by highly experienced and dedicated instructors who have themselves excelled on this challenging test.
Kaplan Test Prep
Address: Kaplan Seattle – University District, 4125 University Way NE, Seattle, WA 98105
Phone Number: +1-800-KAP-TEST
https://www.kaptest.com/study/locations/lsat/tacoma/wa/
Kaplan Test Prep is a well-known, top provider of LSAT test preparation courses nationwide. Having been around for over 80 years, this course provider is so confident that it can boost your LSAT score and help you get your place at a top law school that it offers a money-back guarantee to any student who fails to boost their test score. All in-person instruction is delivered by talented, dedicated, and extremely experienced tutors, and with a conveniently located prep center just a 35-minute drive from Tacoma, it's an ideal choice for anyone who lives nearby.
The Best Law Schools Near Tacoma
There are several well-known law schools within easy reach of Tacoma. Here are five of the best law schools in Washington and the surrounding area.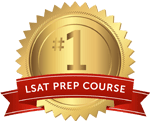 Get the #1-Rated LSAT Prep for free.
Try Risk Free
✓ No card required
✓ 1 minute setup