When thinking of law in Boston, it's hard to think of anything other than Harvard—said, of course, in a stereotypical Bostonian accent. While Boston boasts some of the best Universities in the world, there are plenty of other reasons to want to attend law school there. There is so much to do, and so much to see, all without leaving the dense inner core of the city. Boston is known for comfort foods such as baked beans, while also boasting the best of the best when it comes to the east coast staple clam chowder. Boston is also a place of firsts, as it is one of the oldest cities in the United States. Boston is home to the first public beach, the first subway system, the oldest public park, and yes, even the first Dunkin' Donuts in the country. For the baseball fans, you can make a trip to Fenway Park, which is, you guessed it, the oldest ballpark in America. What Boston lacks in size it more than makes up for in places to eat, drink and see. Aspiring young professionals come to Boston from all over the world, as there is a wealth opportunity within its boundaries. There's an opportunity for wealth as well, as a lawyer in Boston typically makes between $93,000 and $124,000.
That is especially true for aspiring lawyers. Harvard isn't the only school in town. In fact, Harvard isn't the only elite school in town. Boston College has a well-known law school that is highly selective, which is rivaled by the law school at Boston University. These two have been going back and forth in national rankings for years, but recently Boston University has had the upper hand. Anyone should be thrilled to receive a law degree from any one of these three schools. But to do so, you'll first have to meet their high demands for acceptance. Part of this process is doing well above average on the law school entrance exam, otherwise known as the LSAT.
To do well on the LSAT, you are going to have to prepare. To get to the point where you can take classes on law, you're going to need to take a class on how to pass the test to get you into law school! That's where we come in. Finding the right prep course can be really stressful. It is a crucial element in one of the biggest tests of your life, so you want to make sure you get it right. The trick is, you have to get it right for you. In this article, we'll go over the different types of classes and explain why different classes work better for different people. We have a lot of experience with helping people down this path and feel confident that ultimately, you'll find the right prep course for you. First things first, here are some of the things that we think are essential in an effective LSAT prep course:
Actual LSAT questions from years previous.
Detailed video/in-person explanations of the types of questions you'll receive.
A sliding scale for pricing.
A support system to help you with your prep even when you are not in class.
Online vs In-Person LSAT classes
Understanding your strengths and weaknesses as a learner is crucial to picking out the right type of LSAT prep course for you. If you aren't sure about what type of learner you are, here are some things to think about:
Do you work better at your own pace?
Do you work better in a structured environment?
Do you prefer receiving instruction?
Do you learn better through reading or problem solving?
While there are different types of classes when it comes to how the LSAT is taught, the biggest difference we are going to be covering is the physical space you occupy as you do your prep. For those who prefer to go at their own pace, we would recommend online classes. You can do these at any time, so they are especially convenient for those who work full time, have a family, or both. Even though the classroom is all right there at your computer, with how expansive the internet is, you'll still have a ton of resources at your fingertips. Some online classes even offer 24/7 support. The downside is that you'll probably have many instructors and not really gain a rapport with them. One of the other advantages is cost. Online courses are significantly less expensive than in-person courses, and that's not even factoring in paying for gas to get there! In recent years, experts have begun to realize that online courses are, for most students, the superior option.
That being said, in-person classes offer quite a bit as well. For those who enjoy structure and a more hands-on approach, this is what we would recommend. Typically, instructors of these courses have performed admirably on the LSAT in the past, as is required by most prep institutions. A lot of these courses are taught at local universities, which gives you access to huge libraries of study materials. While you have all of your in-person resources, most of these courses offer supplemental online material as well. Of course, the cost of these classes is reflective of how many resources go into putting them on. They are much more expensive than online courses, and there's also the obligation of showing up somewhere at a scheduled time. Not all in-person LSAT prep courses are built the same, so you'll want to examine the methods used for each course if this is the route that you decide to go.
Whether you do online or in-person preparations, we highly recommend making sure that the course you are considering offers practice tests. Practice tests are the best way to get a feel for where you actually sit and what you need to work on. Most practice tests are actual tests from years previous, so they will give you a very accurate look at where you stack up. The LSAT is administered digitally, so even those of you doing online prep can have a realistic test-taking experience.
Pros of an In-Person Course:
In-person resources such as teachers, books, and peers.
Structured system that goes at a specific pace, allowing you to focus on one thing at a time.
Take practice tests in a realistic environment.
Pros of an Online Course:
Make your own schedule.
Expansive list of readily-available resources.
Less expensive than In-Person.
Personalized problem solving.
Take as many practice tests as you want.
The Best Online LSAT Prep Courses in Boston

LSATMax LSAT Prep Course
Your secret weapon for getting accepted to the law school of your choice, the LSATMax online LSAT prep course from TestMax, is guaranteed to raise your scores. For a reasonable one-time fee, you'll get instant access to a huge arsenal of tools to help you prepare for the exam on your own time. With countless five-star reviews across TrustPilot, Google Play, and the Apple App Store, LSATMax is clearly the best online LSAT course available.
What makes LSATMax the best online prep course for any pre-law student looking to max out their LSAT scores? First, because it's available on both web and mobile, you will be able to access your course materials at any time. Next, unlike many online courses that use practice questions written by so-called experts, LSATMax only uses actual questions that have appeared on the LSAT. Your membership gives you access to up to 9,000 questions.
There are three LSATMax course packages available. All three contain the full LSATMax course catalog with over 100 hours of video from instructors who have all scored in the 99th percentile on the LSAT themselves. You'll also have opportunities to get personalized help from our instructors via real-time chat, message boards and scheduled office hours Q&A sessions. All students can also access their sample questions using LSATMax's digital LSAT simulator for an authentic experience that replicates and gets you ready for the real LSAT.
Course Packages Available:
All LSATMax packages contain the full course catalog and a subscription to LSAT Prep Plus which gets you access to every LSAT practice exam available from the LSAC. You can choose between 3 flexible packages that give you access for the length of time you need to study for the LSAT.
LSATMax 60: This package gives you 60-day access to the full LSATMax course. It is great for students who have a shorter amount of time to study before their exam or who only need to raise their score a few points.
LSATMax 180: This 180 day access package is designed to fit the needs of most students by giving access to the course for longer than the average time spent studying for the exam.
LSATMax 365: This package is the best value for those who have a longer time frame to study for the exam or need to raise their score as much as possible.
No matter which package you choose, TestMax offers 0% financing for up to a full year through Affirm. Remember, the earlier you begin preparing for the LSAT, the higher your scores will be.
Pros:
Get instant access to flexible packages and pricing
Guaranteed to boost your LSAT score or your money back
Interactive instruction with real LSAT experts
Digital LSAT simulator for 100% realistic test experience
---

Law School Admission Council Official LSAT Prep
https://www.lsac.org/lsat/prep
The Law School Admission Council (LSAC) is the organization that administers the actual LSAT, so their official prep course is definitely worth looking at. While this is one of the least expensive LSAT prep products available, there are also some large omissions. First, the LSAC only uses practice tests for their online platform, not authentic LSAT questions from past tests. Second, while access to the real test interface is a nice touch, there is little actual instruction in this package. Due to the low price and these missing pieces, this service is best used as a supplement to your study rather than your primary prep course.
Pros:
Uses the real LSAT test interface
Low price
Cons:
Just the practice tests, so no instruction is included
Practice questions aren't taken from real LSATs
---
The Princeton Review LSAT Prep 165+
https://www.princetonreview.com/grad/lsat-honors-course
The only online LSAT Prep course that claims to guarantee a specific score, the Princeton Review has a course called 165+ that promises a score of 165 or higher on your next LSAT test attempt after completing the course. This may seem hard to believe at first, and upon looking into it further, you will find that it only applies to students who have scored higher than 158 on a previous official LSAT test or on the first required practice test. While this can still be useful to improve your scores the second time around, it's nowhere near as impressive as it sounds.
Pros:
Over 80 hours of video instruction by LSAT experts
Online drills with explanations
Cons:
Misleading score guarantee
Very expensive
---
The Best In-Person LSAT Prep Courses in Boston
Boston College LSAT Prep:
Address — Maloney Hall, 140 Commonwealth Avenue, Chestnut Hill, MA 02467
Phone Number-(617) 552-4250
Link-https://www.bc.edu/bc-web/schools/cson/academics/continuing-education/test-prep.html
Why they are a good choice
Anytime you are able to take a prep class at a university that has a wonderful law program, that's a clear advantage. The BC LSAT prep course is much shorter than normal prep courses, so they are expecting you to devote most of your time to it while enrolled. There are extra expenses as the reading material required for this course does not come included, but you will have a staff of well-regarded instructors available to you to help with any LSAT questions you may have. Boston College is located 20 minutes west of downtown Boston, and is also 20 minutes away from the Museum of Natural History at Harvard.
Manhattan Prep:
Address — Lyric Stage Company of Boston, 140 Clarendon Street, 2nd Floor, Boston, MA 02116
Phone Number-(800) 576-4628
Link-https://www.manhattanprep.com/class/1004541105/
Why they are a good choice
Manhattan Prep doesn't believe in teaching classes the traditional way. In fact, they take the idea of the traditional classroom and flip it on its head. Instead of learning the basics in class and honing your skills at home, you'll do the opposite with Manhattan Prep. Supported by teachers that were in the 99th percentile of LSAT testing and hosting more than 50 online videos, these classes are great for students who are ready to really grind to get ready for the LSAT. This two-month course also gives you access to 20 practice tests, so you can keep honing your skills as the course goes on. Manhattan Prep courses take place right in the heart of the South End of Boston.
Blueprint LSAT Prep:
Address — Northeastern University, 360 Huntington Avenue, Boston, MA 02115
Phone Number-(888) 427-7737
Link-https://blueprintprep.com/lsat/classroom/courses?location_city=154
Why they are a good choice
Blueprint LSAT prep is an exercise in making sure all the bases are covered. The class itself is a little over two months, and while you receive great instruction while in class—all of the instructors for Blueprint were at least in the 98th percentile of LSAT scoring—you will also get a whole bunch of online support, with live study sessions online with instructors present. During the class you'll take at least four practice tests, but will have 22 available to you throughout the course. Northeastern University is located in the South End, just minutes away from Fenway Park.
The Best Law Schools Near Boston
1: Harvard Law School
Link- https://hls.harvard.edu/
2: Boston University School of Law
Link- http://www.bu.edu/law/
3: Boston College Law School
Link- https://www.bc.edu/bc-web/schools/law.html
4: Suffolk Law School
Link- https://www.suffolk.edu/law
5: Northeastern University School of Law
Link- https://www.northeastern.edu/law/
If you're looking to stay in-state for your legal education but want to expand your horizons beyond Boston, be sure to check out this list of the Top Five Law Schools in Massachusetts.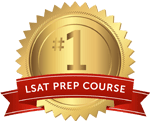 Get the #1-Rated LSAT Prep for free.
Try Risk Free
✓ No card required
✓ 1 minute setup