A beautiful and blazing city, Tucson is known for its year-round sunshine and gorgeous landscapes. The legendary Sonoran Desert flows through the region, sprouting its giant saguaro cacti, a classic symbol of the American Southwest. Nevertheless, citizens of Tucson are made to put up with a persistent criminal underworld that keeps them from enjoying the marvels inherent to their city. Based on the FBI's Uniform Crime Report, Tucson's 2017 violent crime rate was 802 per 100,000 people. This is more than double the national crime rate of 383 per 100,000 people. With numbers like these, Tucson depends on its dedicated workforce of lawyers to keep its streets clean.
Lawyers in Tucson earn an average base pay of $87,769 per year, which is definitely nothing to scoff at. Of course, it makes sense for lawyers to be so well-paid, given the scope of their job requirements. Justice is an abstract, complicated field that lawyers tread through every day. Since no two cases are ever identical, it takes an adaptable wit to work towards a proper resolution. A lawyer must also come equipped with an encyclopedic knowledge of the law, garnered through years of hard study. The path to becoming a lawyer is infamously demanding, with law school serving as the ultimate test of a prospective lawyer's passion. Only the best and brightest complete the journey with a degree, ready to serve justice.
Before reaching law school, prospective law students must first go through the LSAT, which is a monumental checkpoint along the path to becoming a lawyer. The LSAT is a major consideration in law school admissions departments, so it's important for students to bring their A-game to exam day. Given the importance of the LSAT, several learning resources have made themselves available to students looking for help in getting ready for it. A good online or in-person LSAT prep course can serve as an invaluable tool in a prospective law student's arsenal. With the sheer volume of prep program options available, selecting the right one can be time-consuming, which is why we've put this list together. With thousands of LSAT success stories generated through our 10 years of experience in the learning sector, we know what comprises a good prep program and only recommend those that contain the following:
Real LSAT questions and tests (Prep Tests) from previous years
Detailed video explanations of every question type and concept
Flexible pricing to accommodate any budget
Some sort of support system and materials to use during and after the class
Online vs In-Person LSAT Classes
Each student has their own preferred way of learning, so it's important to choose the prep course format that works best for you. If you prefer learning in a more personalized environment, an in-person LSAT prep course might be your best bet. By taking an in-person program, you'll be able to form a closer tie to your instructor, and you'll also benefit from studying alongside your peers. There's potentially a lot to be gained from this format, but it's also hard to neglect its downsides, which are only highlighted further given the benefits of studying through digital media. For one, in-person LSAT prep courses require you to bring yourself to the classroom on a regular basis. In many students' cases, this simply isn't a feasible option considering their responsibilities outside of schoolwork. Aside from being inconvenient to get to class, this format is also quite costly, so it's automatically invalidated by students on a tight budget.
In contrast, online LSAT prep courses are affordable and don't require students to commute to a classroom. They accomplish this while offering the same essential resources and customized feedback as an in-person prep class. All materials are readily available for students to access through each program's database, any time and anywhere. This allows you to form your own unique study plan optimized around your lifestyle. The modern online prep course has evolved to offer students a comprehensive support system backed by experienced LSAT instructors. If any important questions arise (as they surely will), simply send a note through the system and you'll receive an answer promptly. The field of online learning is growing rapidly, and with all the advantages already on offer, it's generally more viable than the in-class format.
If you'd like to read some additional input on the advantages of online learning, check out this article on the case against in-class LSAT prep courses.
| | |
| --- | --- |
| Pros of an Online Course | Pros of an In-Person Course |
| Total freedom to schedule your LSAT prep at your own pace | Instructors provide on-hand guidance to help keep you on the right path |
| Test materials and other valuable resources are available at any time | Opportunity to meet and interact with fellow prospective law students |
| Much less expensive than in-person courses | Classroom environment conducive to learning |
| Personalized study plan to help you tackle problem areas | |
| Simulates real LSAT which is taken digitally on a tablet | |
The Best Online LSAT Prep Courses in Tucson

LSATMax LSAT Prep Course
Your secret weapon for getting accepted to the law school of your choice, the LSATMax online LSAT prep course from TestMax, is guaranteed to raise your scores. For a reasonable one-time fee, you'll get instant access to a huge arsenal of tools to help you prepare for the exam on your own time. With countless five-star reviews across TrustPilot, Google Play, and the Apple App Store, LSATMax is clearly the best online LSAT course available.
What makes LSATMax the best online prep course for any pre-law student looking to max out their LSAT scores? First, because it's available on both web and mobile, you will be able to access your course materials at any time. Next, unlike many online courses that use practice questions written by so-called experts, LSATMax only uses actual questions that have appeared on the LSAT. Your membership gives you access to up to 9,000 questions.
There are three LSATMax course packages available. All three contain the full LSATMax course catalog with over 100 hours of video from instructors who have all scored in the 99th percentile on the LSAT themselves. You'll also have opportunities to get personalized help from our instructors via real-time chat, message boards and scheduled office hours Q&A sessions. All students can also access their sample questions using LSATMax's digital LSAT simulator for an authentic experience that replicates and gets you ready for the real LSAT.
Course Packages Available:
All LSATMax packages contain the full course catalog and a subscription to LSAT Prep Plus which gets you access to every LSAT practice exam available from the LSAC. You can choose between 3 flexible packages that give you access for the length of time you need to study for the LSAT.
LSATMax 60: This package gives you 60-day access to the full LSATMax course. It is great for students who have a shorter amount of time to study before their exam or who only need to raise their score a few points.
LSATMax 180: This 180 day access package is designed to fit the needs of most students by giving access to the course for longer than the average time spent studying for the exam.
LSATMax 365: This package is the best value for those who have a longer time frame to study for the exam or need to raise their score as much as possible.
No matter which package you choose, TestMax offers 0% financing for up to a full year through Affirm. Remember, the earlier you begin preparing for the LSAT, the higher your scores will be.
Pros:
Get instant access to flexible packages and pricing
Guaranteed to boost your LSAT score or your money back
Interactive instruction with real LSAT experts
Digital LSAT simulator for 100% realistic test experience
---

Law School Admission Council Official LSAT Prep
https://www.lsac.org/lsat/prep
The Law School Admission Council (LSAC) is the organization that administers the actual LSAT, so their official prep course is definitely worth looking at. While this is one of the least expensive LSAT prep products available, there are also some large omissions. First, the LSAC only uses practice tests for their online platform, not authentic LSAT questions from past tests. Second, while access to the real test interface is a nice touch, there is little actual instruction in this package. Due to the low price and these missing pieces, this service is best used as a supplement to your study rather than your primary prep course.
Pros:
Uses the real LSAT test interface
Low price
Cons:
Just the practice tests, so no instruction is included
Practice questions aren't taken from real LSATs
---
The Princeton Review LSAT Prep 165+
https://www.princetonreview.com/grad/lsat-honors-course
The only online LSAT Prep course that claims to guarantee a specific score, the Princeton Review has a course called 165+ that promises a score of 165 or higher on your next LSAT test attempt after completing the course. This may seem hard to believe at first, and upon looking into it further, you will find that it only applies to students who have scored higher than 158 on a previous official LSAT test or on the first required practice test. While this can still be useful to improve your scores the second time around, it's nowhere near as impressive as it sounds.
Pros:
Over 80 hours of video instruction by LSAT experts
Online drills with explanations
Cons:
Misleading score guarantee
Very expensive
---
The Best In-Person LSAT Prep Courses in Tucson
Kaplan, Inc.
Address: University of Arizona, Tucson, AZ 85721, United States
Phone: 1-800-527-8378
Link: https://www.kaptest.com/study/locations/lsat/tucson/az/
When choosing an in-person LSAT prep course, it's important to stick to entities with a proven track record. Kaplan has a long-standing reputation for helping students achieve a high LSAT score. By choosing their in-person prep course at the University of Arizona, you're sure to be in good hands. Their program will make its exhaustive resources available to you; these include over 80 past LSATs and their industry-exclusive on-demand LSAT Channel. Kaplan also provides 28 hours of live instruction, which includes the administration of 3 full-length proctored LSATs. If your schedule provides easy access to the University of Arizona, this program is definitely worth considering.
Test Masters
Address: University of Arizona, Tucson, AZ 85721, United States
Phone: 1-800-696-5728
Link: https://www.testmasters.net/Lsat-Prep-Courses/arizona-tucson
Choosing the right program among the big names in the industry all depends on your optimal learning style. The Test Masters in-person LSAT prep course—another curriculum renowned in the sector — is also held at the University of Arizona. Similarly to Kaplan, Test Masters has a long list of student testimonials recounting a successful performance on the LSAT aided by their instruction. With Test Masters, prospective law students receive 60 hours of in-class instruction and 20 full-length, five-section practice LSATs. Their instructors are world-class, having scored in the 98th percentile or higher on an official LSAT.
The Princeton Review
Address: The Princeton Review, 725 South Rural Road, Suite 206, Tempe, AZ 85281
Phone: 1-800-273-8439
Link: https://www.princetonreview.com/locations/us/arizona/tempe-az
If you can find convenient access to one of The Princeton Review's many classroom venues, there's a lot to be gained by studying under their experienced instructors. The closest location offering in-person LSAT prep is currently in Tempe, about an hour and a half north-west of Tucson. The Princeton Review designs their programs around meeting students' needs and schedules. They give students access to a database of over 8,000 test questions, and will refund your tuition if you take the class before a second attempt and don't score higher. With several course types available, there's sure to be a prep program that's right up your alley. Visit their LSAT web page for specific information on courses and pricing.
The Best Law Schools Near Tucson
Trying to go to the best law school near Tucson? See the best law schools in Arizona.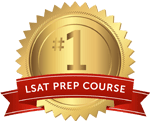 Get the #1-Rated LSAT Prep for free.
Try Risk Free
✓ No card required
✓ 1 minute setup