Long seen as nothing more than miles of farmland and pastures, Omaha is anything but these days. A city that is growing more and more as each year passes, it is truly the heart of Nebraska. At one point it was known for its history of pioneering, and it is an integral part of the Lewis and Clark trail. Nowadays, this city that sits on the Missouri River is known for its art museums and cultural centers. Of course, Omaha is known for housing some of the biggest businesses in their fields as well. It's no secret that Omaha is a titan in the meat industry, but they also house Berkshire Hathaway (headed by Warren Buffet and one of the largest financial services companies in the world), Mutual of Omaha (a huge bank and investment firm) and Union Pacific (the largest railroad company in the United States.) All this is to say that there is plenty of opportunity for both enjoyment and employment in Omaha. Being a law professional in Omaha can be rather fruitful, since the average lawyer in Omaha makes $96,000 and some make much more.
Omaha is not only a great place to practice law, but also a great place to study it. Creighton University is located in Omaha and has a great reputation for its law program. Not too far away from Creighton is the Nebraska School of Law at the University of Nebraska, another very reputable law school. Of course, schools like these can be quite competitive. Admission to either is no small task, assuming your undergraduate academic experience was a success, you are well on your way. A huge factor of getting into Creighton or NU, or any other law school, is how well you do on the entrance exam, the LSAT. While this isn't the only important part of getting into law school, it's still to be taken very seriously. The LSAT is often discussed in terms of how difficult it is, but just like with any other test, if you take it seriously and prepare the right way, you should be able to go into your examination date with confidence.
The idea of having to choose the right LSAT prep course might be an unwelcome extra bit of stress when the prospect of taking the exam itself is already stressful enough. With so many options available to students, it can be hard to know where to even start looking. LSAT prep courses come in many different shapes and sizes, so how do you know which one is right for you?
Our experience can be a useful tool in helping to make this decision. In this article, you will learn about the different venues and types of LSAT prep courses that you can find online and in your area. Before we take a deeper look at the courses available, we want to point out a few features of a prep course that we think is an absolute must. Those features are:
Actual LSAT questions from years previous.
Detailed video/in-person explanations of the types of questions you'll receive.
A sliding scale for pricing.
A support system to help you with your prep even when you are not in class.
Online vs In-Person LSAT Classes
There is a lot to consider when making the decision of how and where to prepare for your LSAT. The first thing you will want to consider is where you feel most comfortable preparing for what is most certainly the most important test you've taken to this point in your academic career. When most think of prep courses, they think of a traditional in-person classroom setting. It's easy to see why. However, there are many perks to taking your course online, and the gap in resources from in-person to online these days is negligible. Why would someone choose to take one type of course over the other? Let's take a look at what both offer.
For those that prefer the traditional classroom setting, you will most likely prefer in-person LSAT prep courses. These courses are typically small so that you have plenty of one on one time with your instructor. Where online courses can be customized to suit your exact needs, in-person courses generally follow a strict syllabus and don't allow you to go at your own pace. You will have plenty of resources with in-person courses, both in the classroom and once you get home.
Nowadays, in-person classes offer online support as well. Sometimes this can be through extra video instruction, while other times you will have the option to reach out to an instructor via email. These courses are not always equal, as some are taught at universities and offer a huge amount of resources, while others are hosted by smaller test prep firms with limited access to materials. One of the huge downsides to in-person classes is the price tag. This is not only a time-consuming endeavor but costly as well. If you are thinking about doing your LSAT prep in-person, you will want to make sure you can fully commit to it.
Online courses offer a lot of what in-person courses do, but also the flexibility to do them wherever and whenever you would like. These courses are typically taught through video instruction and offer plenty of support once the video lessons are done. If you find yourself with any questions, there is generally somebody that you can reach out to who is an expert on the LSAT. Because of the flexibility of these courses, they are especially good for those who already have a really busy schedule. These courses are also much cheaper than in-person courses.
Whether you choose online courses or in-person courses, you will want to make sure that they offer practice exams. Practice exams are the best way to see how your preparation is going and to see what you will need to work on to maximize your potential for your highest score possible. Some courses offer these at specific times during your prep, while others will give you an abundance of them to take whenever you like. There are other courses that will set a target score for you and aim to have you hit that score on a practice test each month, so you have an idea of what it takes to perform at a high level in a realistic exam scenario. These practice exams are normally actual LSATs from years previous, giving you a really good idea of what you will be facing come the day of your exam.
Pros of an In-Person Course:
In-person resources such as teachers, books, and peers.
A structured system that goes at a specific pace, allowing you to focus on one thing at a time.
Take practice tests in a realistic environment.
Pros of an Online Course:
Make your own schedule.
An expansive list of readily available resources.
Less expensive than In-Person.
Personalized problem-solving.
Take as many practice tests as you want.
The Best Online LSAT Prep Courses in Omaha

LSATMax LSAT Prep Course
Your secret weapon for getting accepted to the law school of your choice, the LSATMax online LSAT prep course from TestMax, is guaranteed to raise your scores. For a reasonable one-time fee, you'll get instant access to a huge arsenal of tools to help you prepare for the exam on your own time. With countless five-star reviews across TrustPilot, Google Play, and the Apple App Store, LSATMax is clearly the best online LSAT course available.
What makes LSATMax the best online prep course for any pre-law student looking to max out their LSAT scores? First, because it's available on both web and mobile, you will be able to access your course materials at any time. Next, unlike many online courses that use practice questions written by so-called experts, LSATMax only uses actual questions that have appeared on the LSAT. Your membership gives you access to up to 9,000 questions.
There are three LSATMax course packages available. All three contain the full LSATMax course catalog with over 100 hours of video from instructors who have all scored in the 99th percentile on the LSAT themselves. You'll also have opportunities to get personalized help from our instructors via real-time chat, message boards and scheduled office hours Q&A sessions. All students can also access their sample questions using LSATMax's digital LSAT simulator for an authentic experience that replicates and gets you ready for the real LSAT.
Course Packages Available:
All LSATMax packages contain the full course catalog and a subscription to LSAT Prep Plus which gets you access to every LSAT practice exam available from the LSAC. You can choose between 3 flexible packages that give you access for the length of time you need to study for the LSAT.
LSATMax 60: This package gives you 60-day access to the full LSATMax course. It is great for students who have a shorter amount of time to study before their exam or who only need to raise their score a few points.
LSATMax 180: This 180 day access package is designed to fit the needs of most students by giving access to the course for longer than the average time spent studying for the exam.
LSATMax 365: This package is the best value for those who have a longer time frame to study for the exam or need to raise their score as much as possible.
No matter which package you choose, TestMax offers 0% financing for up to a full year through Affirm. Remember, the earlier you begin preparing for the LSAT, the higher your scores will be.
Pros:
Get instant access to flexible packages and pricing
Guaranteed to boost your LSAT score or your money back
Interactive instruction with real LSAT experts
Digital LSAT simulator for 100% realistic test experience
---

Velocity LSAT Prep
Founded by two friends who met in college, Velocity LSAT Prep promises to help students "kick the LSAT in the face." Behind the irreverent style is plenty of substance with in-depth explanations of over 9,000 authentic LSAT questions from previous tests. There is also a series of videos available that explain a wide variety of theoretical concepts that will appear on the test. Each membership lasts eight months. There's a lot of quality material in Velocity's LSAT online prep course, but the pricing is somewhat confusing. This is in part because the practice questions must be purchased separately, so costs can get out of hand pretty quickly.
Pros:
Explanations for thousands of authentic LSAT questions
Cons:
Only accessible for 8 months
You must purchase the practice questions separately
---

Manhattan Prep
https://www.manhattanprep.com/
Like most of the online LSAT prep courses in this list, Manhattan Prep has instructors with very impressive credentials. With over 20 highly qualified instructors to help you prepare for your LSAT, Manhattan Prep is focused on in-person test prep, but their "LSAT Interact" self-guided prep course is a viable option for students looking to prepare for the test on their own time. With over 60 hours of video lessons included, you'll also get access to lots of practice tests. There is also an option to upgrade your membership to include 1-on-1 tutoring.
Pros:
60+ hours of LSAT training from qualified instructors
Cons:
Does not track your performance on practice tests
Course enrollment lasts 6 months, but can be extended for a fee
---
The Best In-Person LSAT Prep Courses in Omaha
Kaplan LSAT Test Prep:
Address – Creighton University, 2500 California Plaza, Omaha, NE 68178
Phone Number-(800) 527-8378
Link-https://www.kaptest.com/study/locations/lsat/omaha/ne/
Why they are a good choice
Kaplan is the largest test preparation company in the United States. They host more classes in more cities than any other company, and also offer a huge amount of material and resources. While you will get an in-depth in-person experience, you will also have a ton of help once you leave the classroom. Video lessons are made available to all who sign up, as is an on-demand channel that has further instruction. Their prep methods have been proven effective, and their classes are typically taught within the halls of universities. On top of all this, they offer every LSAT that has ever been administered for you to practice with. Kaplan in Omaha takes place in the Creighton University campus and is a short walk away from downtown Omaha.
Get Prepped
Address – Creighton University, 2500 California Plaza, Omaha, NE 68178
Phone Number-1-800-321-7214
Link-https://www.getprepped.com/omaha-lsat-prep-lsat-tutor/
Why they are a good choice
Aside from Kaplan, the big nation-wide LSAT prep chains have mostly ignored Nebraska. Thankfully, the small but excellent entity Get Prepped does offer a short single- or three-weekend LSAT prep crash course in Omaha. They lack the huge variety of resources and study materials that Kaplan offers, but they have excellent instructors and some of the smallest class sizes in the business. They also offer a complete refund of fees paid for anyone who is retaking the LSAT after their course that fails to improve their store. Like Kaplan, Get Prepped hosts its Omaha courses at Creighton University, so you'll be able to use the university's resources to supplement what Get Prepped provides.
The Best Law Schools Near Omaha
Interested in finding the best law school near Omaha? See the best law schools in Nebraska.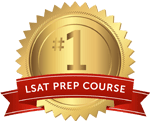 Get the #1-Rated LSAT Prep for free.
Try Risk Free
✓ No card required
✓ 1 minute setup