There are many reasons to choose to study law. Maybe you want to effect social change. Perhaps you want to earn top dollar. It doesn't matter why you want to study law. What does matter is finding the right law school to attend.
That seems like a simple task until you consider that there are more than 230 schools countrywide. To make your life easier, we've created this series of top law school reviews. We've gone state by state to find the best options for you.
This post concentrates on Nebraska. If you're looking into schools in a different state, check out our other postings as well.
You'll notice that the lists are selective. To be considered, schools must be American Bar Association-accredited. By sticking to these schools, we've narrowed down the list. And, you'll be glad to know that graduates of these schools can sit for their bar exam in any state.
In Nebraska, you have two ABA-accredited options:
Creighton University School of Law: Located in Omaha.
University of Nebraska College of Law: Located in Lincoln.
You have three choices when it comes to the city that you'd like to stay in. Which suits you best?
Creighton University School of Law
Ranking: 117.
Bar Passage Rates: 76.3 percent.
Post-Graduation Salaries: $60,000 to $67,000.
Acceptance Rate: 72 percent.
SAT Ranges: 1,070 – 1,290.
ACT: 25 – 30.
Creighton is a private, Catholic institution. The campus is relatively small, with just over 4,000 students. The school provides a faith-based program that emphasizes the importance of serving others. The school centers on Jesuit principles of hard work, respect, and service.
The cost is higher than average, but students can access financial aid programs.
Campus life is more sedate, thanks to both the school rules and a more work-focused student body. There's plenty to keep you occupied, though, so you'll never be bored. Sports are a big deal on this campus, but Greek life is not.
Entry requirements are reasonable, and there's not too much competition to join.
University of Nebraska College of Law
Ranking: 77.
Bar Passage Rates: 86.02 percent.
Post-Graduation Salaries: $52,297 to $60,000.
Acceptance Rate: 64 percent.
SAT Ranges: 1,100 to 1,380.
ACT: 21 – 28.
Nebraska is a public university with an outstanding reputation. It's a relatively large and diverse campus. Just under 20,000 students attend in any one year. There's a fair amount of competition for entry, but you have a good shot of getting in.
The fees are very reasonable, and there are several financial aid programs available.
Campus life is active. Sports are significant, and so is Greek life. If you're dying to pledge to a house, you'll have the opportunity here. We must mention that it's easy to get caught up in the party scene here. If you're self-disciplined, this shouldn't be an issue for you.
Which School is Right for Me?
Both schools offer excellent educational opportunities and very different experiences. Going purely on academic performance, the University of Nebraska College of Law wins hands down.
Why?
It's rated 77th in the country, whereas the Creighton school is ranked 117.
The bar passage rate is 9.9 percent higher than at Creighton.
It's relatively easy to gain admission.
It's a prestigious school.
The school has state-of-the-art teaching equipment.
The cost of attending is far less than at Creighton.
Should I Drop the Top School?
In truth, the differences in academic performance are something that we can overlook. The fact that the University of Nebraska College of Law is a big party school can also work against it. It might be better to stick to Creighton if:
You have strong Christian values and want an environment that supports those.
You're susceptible to peer pressure and likely to spend too much time partying.
You prefer a smaller campus and environment.
You're not interested in joining a fraternity or sorority.
You need a bit more personalized attention from the faculty.
Final Notes
Both schools offer an outstanding education for students who work hard. The Creighton school is a lot pricier, but the smaller campus means more personalized attention. There is a more academic and peaceful vibe on this campus.
The University of Nebraska College offers a much broader range of students. It's an ideal place to learn about different cultures and religions. This school might suit you better if you're a social butterfly. There are a lot of social activities that you can get involved in.
At the end of the day, the choice between the two schools boils down to which option suits your temperament better.
Find LSAT Resources in Nebraska
Getting into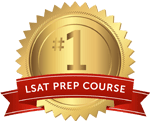 Get the #1-Rated LSAT Prep for free.
Try Risk Free
✓ No card required
✓ 1 minute setup