A city full of innovation and packed with rich history, there's much more to Detroit than meets the eye. Nevertheless, citizens of Detroit are made to deal with an unfortunate crime rate. The city's violent crime rate is more than four times Michigan's statewide rate of 450 incidents per 100,000 people. This number has decreased over time, however Detroit remains one of the most dangerous cities in the USA. That's why it's critical that the city be supported by its league of dedicated law practitioners.
Lawyers in Detroit are compensated with a base pay of around $85,000 per year, and higher-level attorneys can earn twice this amount or more. Of course, that number is in accordance with the heavy responsibilities that lawyers take on by dealing with complicated cases on a regular basis. Crime is merciless, and the response to it must be equally so. In order to sculpt prospective law students into competent lawyers, they must first pass through a labyrinthine educational process lasting several years. Anyone who makes it to the end can fling their law school graduation cap in the air with pride as they move forward to a long career in law.
Before even getting into law school, students must first make it past the LSAT, which is easier said than done to say the least. Given the importance and difficulty of this exam, it's recommended for students to prepare for it rigorously with the help of an LSAT prep course. Available in online and in-person formats, an LSAT prep course provides you with every resource necessary to help you achieve a high score on your LSAT. In order to maximize your chances of doing so, it's important to choose the right program that will fit your unique learning style. To help optimize the process, we've listed a number of the best online and in-person LSAT courses in Detroit. In accordance with what we've learned through ten years of experience in the industry, we only recommend courses that contain the following:
Real LSAT questions and prep tests from previous years
Detailed video explanations of every question type and concept
Flexible pricing to accommodate any budget
Some sort of support system and materials to use during and after the class
Online vs In-Person LSAT Classes
Some students prefer taking their study plan into their own hands, while others would rather prepare for their LSAT under the guidance of an instructor. If you belong to the latter group, you can find a number of high-quality in-person LSAT prep courses in Detroit. In addition to hands-on guidance, in-person prep courses allow you to study alongside your peers, who can act as a great form of support. Despite that, in-person LSAT classes are steadily declining in popularity due to the availability of their online counterparts. Simply put, some students can't find the time in their busy schedules to attend these classes on a regular basis. Aside from the heavy demands that come with their course work, students also have to balance a life of personal and work-related obligations. Aside from that, in-person LSAT prep courses cost several times more than online options. Since many students are typically on a tight budget, this automatically disqualifies them from having the option of taking an in-person prep course.
With the evolution of the internet came a great deal of conveniences, including the online course format. Online LSAT prep courses work in full accordance with a prospective law student's busy schedule, as they allows them access to important resources at their own discretion. Whether in the comfort of your own home or your favorite coffee shop, you'll be able to pull up the exact materials you need to create productive study sessions. Although this format lacks in-person guidance, you'll still be able to have all your questions answered through a dedicated support system built to respond to student requests in a timely manner. On top of that, online LSAT prep courses are offered at a fraction of the price of in-person classes, making them the only feasible option for students on a tight budget.
If you'd like to read some additional input on the advantages of online learning, check out this article on the case against in-class LSAT prep courses.
| | |
| --- | --- |
| Pros of an Online Course | Pros of an In-Person Course |
| Total freedom to schedule your LSAT prep at your own pace | Instructors provide hands-on guidance to help keep you on the right path |
| Test materials and other valuable resources are available at any time | Opportunity to meet and interact with fellow prospective law students |
| Much less expensive than in-person courses | Classroom environment conducive to learning |
| Personalized study plan to help you tackle problem areas | |
| Simulates real LSAT which is taken digitally on a tablet | |
The Best Online LSAT Prep Courses in Detroit

LSATMax LSAT Prep Course
Your secret weapon for getting accepted to the law school of your choice, the LSATMax online LSAT prep course from TestMax, is guaranteed to raise your scores. For a reasonable one-time fee, you'll get instant access to a huge arsenal of tools to help you prepare for the exam on your own time. With countless five-star reviews across TrustPilot, Google Play, and the Apple App Store, LSATMax is clearly the best online LSAT course available.
What makes LSATMax the best online prep course for any pre-law student looking to max out their LSAT scores? First, because it's available on both web and mobile, you will be able to access your course materials at any time. Next, unlike many online courses that use practice questions written by so-called experts, LSATMax only uses actual questions that have appeared on the LSAT. Your membership gives you access to up to 9,000 questions.
There are three LSATMax course packages available. All three contain the full LSATMax course catalog with over 100 hours of video from instructors who have all scored in the 99th percentile on the LSAT themselves. You'll also have opportunities to get personalized help from our instructors via real-time chat, message boards and scheduled office hours Q&A sessions. All students can also access their sample questions using LSATMax's digital LSAT simulator for an authentic experience that replicates and gets you ready for the real LSAT.
Course Packages Available:
All LSATMax packages contain the full course catalog and a subscription to LSAT Prep Plus which gets you access to every LSAT practice exam available from the LSAC. You can choose between 3 flexible packages that give you access for the length of time you need to study for the LSAT.
LSATMax 60: This package gives you 60-day access to the full LSATMax course. It is great for students who have a shorter amount of time to study before their exam or who only need to raise their score a few points.
LSATMax 180: This 180 day access package is designed to fit the needs of most students by giving access to the course for longer than the average time spent studying for the exam.
LSATMax 365: This package is the best value for those who have a longer time frame to study for the exam or need to raise their score as much as possible.
No matter which package you choose, TestMax offers 0% financing for up to a full year through Affirm. Remember, the earlier you begin preparing for the LSAT, the higher your scores will be.
Pros:
Get instant access to flexible packages and pricing
Guaranteed to boost your LSAT score or your money back
Interactive instruction with real LSAT experts
Digital LSAT simulator for 100% realistic test experience
---
The Princeton Review LSAT Prep 165+
https://www.princetonreview.com/grad/lsat-honors-course
The only online LSAT Prep course that claims to guarantee a specific score, the Princeton Review has a course called 165+ that promises a score of 165 or higher on your next LSAT test attempt after completing the course. This may seem hard to believe at first, and upon looking into it further, you will find that it only applies to students who have scored higher than 158 on a previous official LSAT test or on the first required practice test. While this can still be useful to improve your scores the second time around, it's nowhere near as impressive as it sounds.
Pros:
Over 80 hours of video instruction by LSAT experts
Online drills with explanations
Cons:
Misleading score guarantee
Very expensive
---

Alpha Score LSAT Prep
One of the few options for basic, affordable LSAT prep, Alpha Score offers a good selection of study materials for a reasonable price. There are over 50 hours of video lessons from instructors, each with at least 5 years of experience teaching LSAT prep courses. There is no live content, but you are able to ask questions to your instructor via messaging on the member's area of the website. Membership to the Alpha Score LSAT prep course lasts for 12 months before you need to renew to keep access.
Pros:
50+ online lessons and tutorials
Reasonably priced
Long-lasting access
Cons:
Only 10 official LSAT-licensed practice tests included
No live instruction is available
---
The Best In-Person LSAT Prep Courses in Detroit
Kaplan, Inc.

Address: Ann Arbor Kaplan Center, 1214 S University, Ann Arbor, MI 48104
Phone: 1-800-527-8378
The average prospective law student in Detroit spends around three months preparing for the LSAT. While that's a great way to get an edge on the exam, it simply isn't possible for everyone. That's why Kaplan offers shorter, optimized study plans that help you fit all necessary lessons into your time frame. Being one of the bigger players in this sector, Kaplan's team comprises top-notch instructors dedicated to helping you achieve a high LSAT score. Their program includes over 80 real historical LSAT tests that will help you gain a sense of familiarity to carry into the actual exam. You can also access their industry-exclusive LSAT channel for additional resources, plus hundreds of hours of live instruction. Kaplan holds their local in-person LSAT prep course at Ann Arbor Kaplan Center.

Manhattan Review

Address: Detroit Teaching Center at the Marriott, 400 Renaissance Drive, Detroit, MI 48243
Phone: 1-800-246-4600
The instructors at Manhattan Review are experts at helping prospective law students achieve a high LSAT score, whether it's their first take on the exam or a subsequent attempt. In addition to helping you prepare for the LSAT, their instructors are also knowledgeable on the variety of law programs available in law schools around the country, so they can help guide you toward the right choice. Manhattan Review also offers one-on-one private tutoring from expert instructors for students who need an extra degree of personalization as they prepare for the LSAT. Their venue is located at the Detroit Teaching Center at the downtown Marriott.

Test Masters

Address: Wayne State University, 42 W Warren Ave, Detroit, MI 48202, United States
Phone: 1-800-696-5728
Test Masters offers a comprehensive learning experience that includes 160 hours of instruction. Their expert professors have all scored in the 98th percentile or higher on an official LSAT, so you'll surely be in good hands. There are online drills to help you ingrain critical concepts, and you'll receive 24/7 academic support from instructors. If you're interested in Test Masters' in-person LSAT course, their venue is located at Wayne State University.
The Best Law Schools Near Detroit
For more information on the state's law schools, check out our article on the top law schools in Michigan.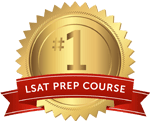 Get the #1-Rated LSAT Prep for free.
Try Risk Free
✓ No card required
✓ 1 minute setup