The LSAT is rightfully known as one of the most difficult tests on the planet. Students who take the LSAT put everything they have into the test. Once the test is over, the stress is still there for those awaiting their test scores. For some students, the LSAT can be made even more difficult because of disabilities. Fortunately, LSAC (the Law School Admission Council) has things covered for those who would need help. This article will go over some of the accommodations made for those who need it with the LSAT, and how to access those accommodations.
What qualifies for accommodation?
This is a bit tricky because LSAC doesn't specify what the qualifications are for LSAT accommodations. Instead, they review each case personally and make a call from there. Common reasons to request accommodations are wide-ranging. Some students request extra time because at some point in their life they have been diagnosed with ADD or ADHD. Some students will request accommodations because they are visually impaired. This is why LSAC reviews all requests on a case by case basis. However, there is a basic list of the type of accommodation that a student might receive. The list is as follows:
Category 1: This is an accommodation that does not involve any extra time for the test-taker.
Category 2: This is an accommodation that could include up to 50% more time for a student who is not visually impaired, or 100% more time for a student who is visually impaired.
Category 3: This is an accommodation that could be 50% or more extended time for students who are not visually impaired, or 100% or more extended time for students who are visually impaired.
Some students choose to take the LSAT more than once. For students who have already taken the LSAT and have been granted an accommodation from LSAC, they will not have to reapply for accommodations for any test taken after the first. LSAC will grant the same accommodations for every LSAT taken after the first. Students who decide to take the LSAT more than five years after their last attempt may have to submit another request for accommodations, as LSAC may not have them on file any longer.
Here are some examples of accommodations granted for the LSAT. This is not a full list of accommodations that could be provided:
Test-takers may be given extra time
Test-takers may be given extra breaks throughout the duration of the test
Test-takers may be allowed to take the LSAT in a separate room, or in a smaller room with fewer peers
Test-takers in wheelchairs may be given desks of a certain height
Test-takers with visual impairments may receive a Braille version of the LSAT
Test-takers may receive a large print copy of the LSAT
Test-takers may be allowed to take the LSAT with pencil and paper (the LSAT is now administered digitally)
Who qualifies for accommodation?
This can be even more selective than what qualifies for accommodation. Just because a student has been diagnosed with ADD in the past does not mean that they will receive accommodations from LSAC. A medical slip by itself isn't going to be enough to grant a student accommodations; they will need to prove how their impairment functionally affects their ability to take the LSAT, and LSAC will review it from there.
Because of the weighty nature of the LSAT, LSAC wants to give out accommodations sparingly. Not because they are a big group of mean people, but because they want to keep the integrity of the LSAT, even for people who may need help when taking it. It is one of the world's most difficult tests, and LSAC intends to keep it that way for everyone who takes it.
It should also be noted that there isn't a defined list of impairments that could qualify an individual for accommodations. This is to say that those who are visually impaired aren't guaranteed to receive accommodations (though they are very likely to). LSAC reviews each case individually.
Students who have received accommodations in the past for other standardized tests can submit paperwork to LSAC showing what kind of accommodations were granted. This may help a student with a request for accommodations, and could even help the student receive the same kind of accommodations on the LSAT.
How to qualify
Students cannot qualify for accommodations unless they are signed up for the LSAT. LSAC will not consider any requests for accommodations unless a student is registered for the LSAT. Students needing to register for the LSAT can do that here. Students who are going to request accommodations should register for the LSAT well before the registration deadline. This will give LSAC plenty of time to review requests for accommodations.
Once a student is registered for the LSAT, they will want to submit the required paperwork as soon as possible to LSAC. Here is a list of the required paperwork:
Candidate Form: This is where students will list their impairments and make specific requests for accommodations. For those who will be taking the LSAT for the second time or more, this is where you would list prior accommodations.
Evidence of Disability Form: This is the form used to prove a disability or an impairment. This form requires the signature of a licensed professional to confirm disability or impairment.
Statement of Need for Accommodation: This will be a written statement by the student requesting accommodation.
All forms must be typed, not handwritten. Handwritten forms will be rejected without exception. All forms need to be mailed, emailed, or faxed before the registration deadline. Students who do not send their forms by the deadline will not be granted any accommodations. LSAC makes it clear that there are no exceptions to this rule.
Once an individual has submitted all of the proper paperwork to LSAC, they will only have to wait two weeks to find out whether or not they qualify for accommodations. Students who are denied accommodations will receive a letter from LSAC explaining their decision. Those who are granted accommodations will also receive a letter from LSAC confirming the requested accommodations.
Students are allowed to appeal the decision if their request is denied. Those choosing to do so will have to contact LSAC within two business days to inform them of the appeal and then must submit the proper paperwork within four business days of receiving a letter of rejection. Students who appeal after a rejection will be informed of the decision made by LSAC regarding the appeal within one week of filing.
How about the written section?
The written section of the LSAT is administered separately from the rest of the LSAT. Students who have requested accommodations for the LSAT will receive the same or relevant accommodations for the written portion of the LSAT.
Personal information
Some students with learning disabilities might worry that their disability could affect their chances of getting into law school. This will not be the case for students when they request accommodations for the LSAT, regardless of their disability.
When a student requests accommodations from LSAC, that information stays between the student and LSAC. LSAC does not indicate whether or not a student has used accommodations when they send LSAT scores to colleges.
Other things to consider
Students who are granted accommodations will want to make sure that they are consistent once they show up at their testing site. Changes that are made at the testing site, or by the testing personnel, can invalidate the score for a student who has requested accommodations. Because of this, it is advised that students who are receiving accommodations show up early to the test site to make sure that everything is consistent with the accommodations granted by LSAC.
When a student is granted their request for accommodations, LSAC sends a confirmation letter to both the student and the supervisor at the test site. Some test sites might not be equipped for certain accommodations. Because of this, LSAC urges students who are going to request accommodations to do so as early as possible. It is possible to request accommodations, be approved for them, but be registered at a test site that cannot support the accommodations needed. If this is the case, the student is still signed up to take the test at the registered test site. Students can request to change testing sites, but this might not be granted. If it is, it may change the time or date of the LSAT for the student. Students who request to change location will need to submit a written request by the test registration deadline.
Contact information for LSAC accommodations
Email: accom@LSAC.org
Phone: (215) 966-6625
Toll-free: (855) 384-2253
Fax: (215) 504-1420
Mailing Address:
LSAC Accommodated Testing
PO BOX 8512
Newton, PA 18940-8512
USA
Hear it straight from them: LSAC accommodations page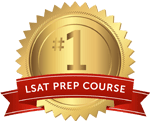 Get the #1-Rated LSAT Prep for free.
Try Risk Free
✓ No card required
✓ 1 minute setup