Hawaii isn't just a tropical paradise where tourists come to snorkel and enjoy the sand and the waves. It is a serene place to pursue a legal education. Given the small size of this state, it has just one American Bar Association-accredited law school.
University of Hawaii Manoa Law School
The William S. Richardson School of Law at the University of Hawaii is the only ABA-accredited school in the state. Located in Honolulu, this multicultural college — named after a former Supreme Court Judge — prepares students for law practice and other related careers. This institution offers excellent classroom education and excellent professional training. You can enroll for a Juris Doctor (full time or part time), or any of their advanced graduate programs such as AJD, LL.M, and SJD.
Faculty members aim to nurture competent and ethical professionals through excellence in learning, fellowship, and public service. With easily accessible faculty, students get the support they need to launch their careers in the legal field.
U.S. News & World Report puts the William S. Richardson law school at No. 94 in its rankings. The student to faculty ratio 3.5:1. Only 38.2 percent of applicants get accepted into this school. Admission will set you back $46,588 in tuition fees alone.
U.H.'s law school has affordable programs and attracts some highly respected legal minds from around the world. Twice a year, the U.S. Supreme Court Jurist-in-Residence Program hosts a Supreme Court justice. So students have the opportunity to mingle with and listen to legal thinkers and experts in American jurisprudence. Also, if you intend to specialize in Environmental Law or enroll for Pacific-Asian legal studies, this is the right college for you.
Other Law Schools in Hawaii
Apart from the U.H. law school, other colleges offer LL.Bs and legal programs to would-be lawyers and legal practitioners in Hawaii. The caveat is they're not ABA-approved. While that's the case, you can get legal education and fundamental training in various aspects of law, justice, and law enforcement.
Chaminade University of Honolulu
As well as offering degree programs in criminal justice, the law school at this university provides education to law enforcement administrators. Every year, this school holds a criminal justice expo. Free and open to everyone, the expo provides students the opportunity to field questions to reps from various agencies, including the Hawaii State judiciary, police departments, bureau of prisons, and others. It's suitable for students who want to pursue careers in criminology, law enforcement, criminal justice, and public safety.
Whether you are enrolling for the first time or switching schools, this school offers quality academic programs and a conducive environment for learning. You'll get to interact with other students who are passionate about law and justice. Also, you will find the resources and help you need to transition into a legal practitioner.
The University of Hawaii at Ilo
If you want to pursue an LL.B or any law-related degree, this university will prepare you for that with its pre-law certificate. It's a reputable college that helps buddying lawyers get acquainted with the basics. When you enroll in this school, you will develop research and writing skills that are instrumental in nurturing your lawyer skill set.
Demanding instructors will engage you rigorously in various subjects, including problem-solving, oral communication, public service, collaboration, and promotion of justice. You'll also get some fundamental exposure to the law of the land.
Find LSAT Resources in Hawaii
Getting into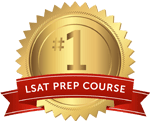 Get the #1-Rated LSAT Prep for free.
Try Risk Free
✓ No card required
✓ 1 minute setup