A lot of us are stuck at home right now, which means that all the important things we do have to fit inside four walls. And even though the March LSAT has been canceled (LSAC will make a decision on the April 2020 LSAT by April 10th at the latest), studying for the LSAT hasn't, and so it's time to welcome the LSAT into our homes, whether we want to or not.
For those of us who don't usually study at home, this will take a little adjusting. Maybe you need a quiet library to make it through a Reading Comp passage. Maybe you're used to studying with a study group, and now you're on your own. (Although, you're not really on your own. More on that in a moment.) Maybe you just don't have a proper workspace set up.
Whatever your remote study challenge, there's a solution. Here are 5 tips for remote LSAT prep, and most of them apply even if your remote study isn't so much study-at-home as it is study-more-than-six-feet-from-your-nearest-study-buddy:
1. Create a dedicated study space with a productive vibe
Ideally, you should try to replicate the study spaces that you know work for you, but it should probably be a desk or a table-and-chair situation. If possible, set aside a space just for studying, and have it ready to go so that you don't need any prep time before you hit the books. Some things that help create productivity mojo: natural light, house plants, charger(s), speakers, a place for your laptop, etc. You can find some (painfully) explicit step-by-step instructions for setting up a study space here. And here's a whole bunch of people who did it right.
2. Study with others
You might have attended an LSATMax online office hours or worked with one of our 99th percentile tutors. If so, you've used video conferencing software. You can video chat with other LSAT studiers and share the screen of your desktop computer or mobile device on Zoom, Skype, or one of many other teleconferencing platforms, most of which have free options. Don't feel like you have to be talking through things the whole time, either. Just being in the "presence" of others who are being similarly productive can be motivating and help to fight off the feeling of isolation.
3. Break work into manageable chunks
Studies show that brief breaks boost productivity. This is especially important when studying at home because it's easy to get bored or distracted. There's the old standby Pomodoro Method: work in 25-minute chunks with 3-5-minute breaks between, and after four rounds, you get a longer (15-30-minute) break.
Pro tip: Turn it into timed practice for test day. Do three 35-minute chunks with 5-minute breaks in between. Then take a 30-minute break. You don't necessarily have to take full sections. As long as you're getting used to what it feels like to concentrate for 35 minutes, you're doing it right.
4. Keep your (cabin) fever in check
You don't have to congregate to get outdoors. Maybe your 30-minute break from item #3 ought to be a quick walk around the block. Or grab takeout from a local restaurant to help keep them going. Just don't get too close to the one other person who's also outdoors.
Like dogs? Walks are just better with a canine companion. People who usually work outside the home are helping out by fostering animals. It's a great way to combat loneliness and do a good deed at the same time. Of course, there's a lot more to fostering a dog than just walks, so consider whether it'd fit into your busy life. Or foster a cat and ignore it while it ignores you right back!
5. Check in with LSATMax
We've been all about remote study for years, and the LSATMax community is always at your fingertips online or on your mobile device. In addition to live support and our heavily trafficked message boards, we're having our first (and hopefully last!) Quarantine Office Hours Bonanza happening all week (here is the replay of the first Office Hours session on the Coronavirus LSAT Updates), so tune in, learn about the LSAT, and ask questions of a 99th percentile LSAT instructor.
Study hard and stay healthy!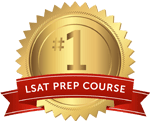 Get the #1-Rated LSAT Prep for free.
Try Risk Free
✓ No card required
✓ 1 minute setup