Choosing the right law school has a significant impact on your career. Ivy League graduates virtually have their pick of work and earn higher salaries. Not all of us can join an Ivy League school, but we can choose the next best thing.
The American Bar Association-accredited law schools in our country adhere to high standards of education. That's why for this series of reviews, we've focused on schools that the ABA has certified.
What are ABA-Accredited Schools?
The American Bar Association awards the accreditation. The school must allow monitoring for three years to give the association an idea of how good the teaching is. It also helps the ABA create a more standardized curriculum across the country.
Why should you care? If you attend an accredited school, you can write the bar anywhere. If you don't, you'll have to sit for your exam in the same state as the school that you attended.
Rhode Island's Top Law School
Rhode Island has just one ABA-accredited school: Roger Williams University School of Law.
Roger Williams University School of Law
Ranking: 146. (Tied)
Bar Passage Rates: 67.86 percent.
Post-Graduation Salaries: $55 040 – $60 000.
Acceptance Rate: 82 percent.
SAT Ranges: 1,090 – 1,270.
ACT: 24 – 28.
The Roger Williams University School of Law has results that seem disappointing. A 67.86 percent bar passage rate is not going to blow anyone's socks off. The school has a reputation for being a good school for underachievers.
While the faculty is accommodating, they believe that students should be self-motivated. So, if you're not willing to put any effort in, they're not going to keep trying to push you. Whether that's a good policy or a bad one remains to be seen.
The policy does, however, explain the poor academic performance of graduates. Now let's look at why the school might be a good fit.
It's relatively small, with a campus of just over 4,000 students. Fewer students on campus mean smaller classes and more attention from the lecturers. If you're a self-starter, the student's reputation for underachievement could work in your favor. The lecturers do focus more attention on students who try hard.
Gaining admission is relatively simple. There's not a lot of competition in this area. Campus life is cozier and more relaxed. Greek life isn't big at all here. If you want to be a pledge, this campus is not a good option.
There are sport's programs available, but sports are not a big deal on campus.
Is This School Right for Me?
Are you self-disciplined and highly motivated? No one is going to push you to succeed here, so you have to be.
The fees are steeper than average. While there is financial aid available, you'll need to factor high tuition into your analysis.
Do you thrive in a smaller, more close-knit community?
Would you prefer to focus on academics rather than sports?
The school does get something of a bad reputation when it comes to statistics. If you look at the typical student, though, it becomes clear why the stats are down. Many kids here are rich kids who attend because they have to. If you're willing to work diligently, you'll get a top-notch education.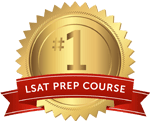 Get the #1-Rated LSAT Prep for free.
Try Risk Free
✓ No card required
✓ 1 minute setup