Becoming a lawyer requires passing the bar.
Passing the bar requires strong foundational knowledge.
A strong foundational knowledge requires entrance into a reputable law school.
The United States has 237 law schools, 205 of which have ABA-approval. If you want to acquire your degree in Tennessee, that list narrows to four. Lincoln Memorial University has a law school, too, though it did not qualify for these rankings.
Picking a school is a Herculean task. Consequently, we are here to make the process more manageable. We have researched and ranked every program in Tennessee based on tuition, value, history, and programs.
Here is what you need to know about the top four law schools in Tennessee:
1) Vanderbilt University
National Ranking1: 18
Bar Passage Rate: 95 percent
Cost of Tuition: $57,558 full-time
Acceptance Rate: 23.7 percent
LSAT2: 161 – 168
GPA: 3.61 – 3.87
Even thoughVanderbilt is in the Southeastern Conference; it carries the same reputation as an Ivy League school. The law program is consistently ranked as one of the top schools in the country. Vanderbilt University recently placed 18th in U.S. News and World Report. It is also one of the most selective and oldest laws schools in the southern United States.
Vanderbilt University Law School, or VLS, opened in 1874 with seven students and eight professors. Through the early 20th century, classes remained small with the enrollment never exceeding 70. Over time, the school has received significant endowments and underwent several renovations.
It has expanded its current enrollment to 640 students.
Students have the option to pursue a Juris Doctor or Master of Laws. The most popular upper concentration is in Law & Business. Other areas of emphasis include energy, environmental law, land use, criminal law, social justice, international law, intellectual property, as well as ligation and dispute law.
VLS also offers a study abroad program in comparative and international law in Venice. Students can opt to study at clinics or externships, too. As of 2013, 85.9 percent of graduates end up with a job after graduation, and only 6.3 percent are underemployed.
2) University of Tennessee-Knoxville
National Ranking: 59
Bar Passage Rate: 86 percent
Cost of Tuition: $19,674 in-state, $38,348 out-of-state
Acceptance Rate: 37.3 percent
LSAT: 154 – 160
GPA: 3.25 – 3.78
The University of Tennessee College of Law is a fully accredited public institution in Knoxville. Founded in 1890, the program enrolls 460 students and 43 faculty members. The school offers a Juris Doctor with concentration areas in Advocacy and Dispute Resolution, as well as Business Transactions.
Students can also opt for a dual-degree that combines law with business, philosophy, public health, or public administration. Notably, the UT College of Law has one of the longest-running advocacy clinics in the country. U.S. News and World Report placed the clinic 10th nationally among all public clinical programs.
3) Belmont University
National Ranking: T-138
Bar Passage Rate: 92.6 percent
Cost of Tuition: $44,470 full-time
Acceptance Rate: 52.4 percent
LSAT: 153 – 157
GPA: 3.31 – 3.7
Fewer programs in the country are younger than Belmont University College of Law. The private university opened its law school in 2011 and earned its accreditation from the ABA two years later. Despite its youth, Belmont has garnered a strong reputation for academic excellence in Tennessee.
Based on the Class of 2018, 96 percent of BU College of Law graduates were full-time employees within a year of graduating. Of those students, 89 percent remained in Tennessee, and 63 percent worked in a law firm. According to Belmont Law's Law School Transparency, only 6.4 percent were unemployed.
BU College of Law offers specialized certificate programs in criminal law, health, and entertainment law. Students can receive hands-on experience through the university's four academic journals, externships, and Board of Advocates programs.
In July 2019, 97.18 percent of first-time bar test-takers passed, giving Belmont the highest mark in the state and 12th highest in the country.
4) University of Memphis
National Ranking: T-138
Bar Passage Rate: 81.1 percent
Cost of Tuition: $19,197 in-state, $26,402 out-of-state
Acceptance Rate: 52.4 percent
LSAT: 147 – 152
GPA: 2.93 – 3.63
The University of Memphis Cecil C. Humphreys School of Law is the only law school in the city. The school has had ABA-accreditation since 1965 and enrolls 314 full-time students.
Currently, it offers programs in the following areas:
Degree Programs
Certification Programs
Experiential Learning
Academic Journals
Advocacy Programs
Institute for Health Law and Policy
Legal Writing
International Law Programs
Memphis Law School is known for its affordability. The National Jurist Magazine named it as one of the best values while PreLaw Magazine gave it an A- grade for value. Additionally, the average residential graduate leaves with $108,509 in deb ( if they receive a median discount), which is below the national average of $122,000.
Notes:
1 – According to U.S. News and World Report
2 – 25th to 75th percentile
Find LSAT Resources in Tennessee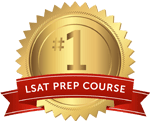 Get the #1-Rated LSAT Prep for free.
Try Risk Free
✓ No card required
✓ 1 minute setup