So you're an ambitious student looking to jumpstart your career in law, and you want to find the right college? If so, you have come to the right place. Choosing the right law school is foundational to beginning your career. You want a university that will push your limits as a student and set you up for success after school, as well. The bar examination is no joke, and getting a job in the field of law sometimes feels like an even tougher task.
But let's not get ahead of ourselves. First of all, you need to figure out which law school you are planning on attending.
There are many options in the state of Texas. We have narrowed it down to the top 7 law schools in Texas to assist you in finding the right school:
University of Texas-Austin
Southern Methodist University
University of Houston
Baylor University
Texas A&M University
Texas Tech University
Texas Southern University
Each of these selections earned its spot because the law school provides a top of the line education. They're all good schools and All-American Bar Association (ABA)-accredited. Learn more about each top-ranked Texas law school:
University of Texas Austin
S. News Ranking: 15th
Bar Passage Rates: 94%
Acceptance Rate: 22%
Average LSAT Score: 167
Average GPA: 73
The University of Texas-Austin has one of the best law programs in the United States. They boast a bar passage rate of almost 95%. The education pushes you and requires you to put forth your best effort.
The University of Texas-Austin School of Law is also not an easy program to gain admittance. The university only accepts 22% of its applications. You will want to focus on your grades and SAT performance. You should also do some external research to figure out what is required for the application and make sure you submit before the annual deadline.
Southern Methodist University
S. News Ranking: 45th
Bar Passage Rate:12%
Acceptance Rate: 42%
Average LSAT Score: 161
Average GPA: 63
A private university with an incredible staff and campus, Southern Methodist University takes the second spot on our list.
The education is extremely refined and specific at this college. The professors are amicable and push students to perform their best. The law school has a staggering 94% bar passage rate, which is a good indication of its thorough preparation for the exam.
The Southern Methodist University School of Law is also not extremely selective. 42% of applicants get into this stellar program.
SMU also has some pretty incredible sports teams that will be around when you are looking for something to do in your free time. We know you won't have much of it, but it's still something to consider.
University of Houston
S. News Ranking: 50th
Bar Passage Rate:19%
Acceptance Rate: 39%
Average LSAT Score: 159
Average GPA: 54
The University of Houston has been one of the best law schools in the United States for many years. It is ranked number 50 by U.S. News & World Report. 63% of its graduating class obtained full-time, long-term jobs that were in the field of law.
The school has also been featured on the "Super Lawyers" list and has been covered by the National Law Journal more than once.
If you choose the University of Houston School of Law, you can expect an electric and demanding, yet fulfilling environment.
The school is moderately difficult to get into but does feature a 76% bar passage rate if you are one of the lucky few to gain admittance. There are less than 800 students in the program, which provides a low student to faculty ratio.
Baylor University
S. News Ranking: 55th
Bar Passage Rate:71%
Acceptance Rate: 30%
Average LSAT Score: 160
Average GPA: 53
Baylor University offers a unique study experience not commonly found at other schools, even in Texas. Baylor University operates on a quarter system rather than a semester structure.
Therefore, a student can start classes in spring, summer, or fall quarter. Then, in the winter quarter, students can focus on the four graduating classes required before receiving your diploma.
Another bonus of the law school is the amazing campus at Baylor University. The gorgeous campus has plenty of things to do, and is reasonably affordable for a private school.
Texas A&M University
S. News Ranking: 111th
Bar Passage Rate:4%
Acceptance Rate: 20%
Average LSAT Score: 156
Average GPA: 38
One of the biggest focuses of Texas A&M University and its School of Law is the hands-on approach. Students are encouraged to get real world experience to prepare for a career in law.
Programs like Moot Court, Mock Trial, and Alternative Dispute Resolution help students get a feel for what they will be dealing with in real-world situations.
The school offers in-state tuition assistance, and it averages around $32,000 in tuition and fees. It is not hard to see why Texas A&M University ranks among the best law schools in the state. It ranks 111th by U.S. News & World Report and reports an 81% passage rate on the bar exam.
Texas Tech University
S. News Ranking: 123rd
Bar Passage Rate: 87.12%
Acceptance Rate: 55%
Average LSAT Score: 154
Average GPA: 39
Texas Tech University has a selective law school that only accepts 55% of its applicants. While it is not ranked as high as some other law schools in Texas, the program still performs very well.
If you choose Texas Tech University, you aren't making a mistake. The law school is not as expensive as some of the other programs on the list. The atmosphere of the university is also top-notch.
Additionally, residents of Texas can receive a wide range of financial assistance from grants and tuition aid. The student to faculty ratio at Texas Tech is favorable, with almost 18 students for every faculty member. As a result, if you are seeking more personable help and attention with your studies, we recommend the institution.
Plus, if you make it through the program, you have an 87% chance of passing the bar exam. We like those odds, and we think you will too.
Texas Southern University
S. News Ranking: Unranked
Bar Passage Rate:64%
Acceptance Rate: 56%
Average LSAT Score: 143
Average GPA: 11
The Thurgood Marshall School of Law is an ABA-accredited law school that is directly associated with Texas Southern University.
The education provided at the university is of extremely high quality, and one of the foundations of the program is the school library. The TMSL library is so big it spans two separate buildings and houses over 350,000 volumes of literature. "The Natural Jurist" ranked the library 31st out of nearly 200 different law libraries in the nation for resources, material, and special features.
If you plan on spending a good amount of your time in the library, then you need to consider Texas Southern University. 59% of the class of 2017 landed full-time law jobs right after graduation. Texas Southern University also features affordable tuition.
Which School is Right for Me?
All of the law schools we listed in Texas have terrific academic excellence and limitless opportunities. However, choosing the right school for you is not an easy choice with so many worthy considerations.
Our three personal favorites based on performance, acceptance, bar passage rate, and reasonable tuition are:
University of Texas Austin
Southern Methodist University
University of Houston
Baylor University is also worthy based on its high bar passage rate. Texas A&M University, Texas Tech University, and Texas Southern University round out an impressive list of in-state law programs.
Final Word
The list should give you a more clear picture of which law school in Texas is best for your needs. All of the schools listed are ABA-accredited and represent excellent choices to further your studies in law.
We recommend doing some of your own research and scheduling a few campus tours before reaching a final determination. Best of luck in the future!
Find LSAT Resources in Texas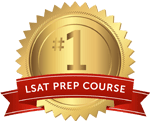 Get the #1-Rated LSAT Prep for free.
Try Risk Free
✓ No card required
✓ 1 minute setup